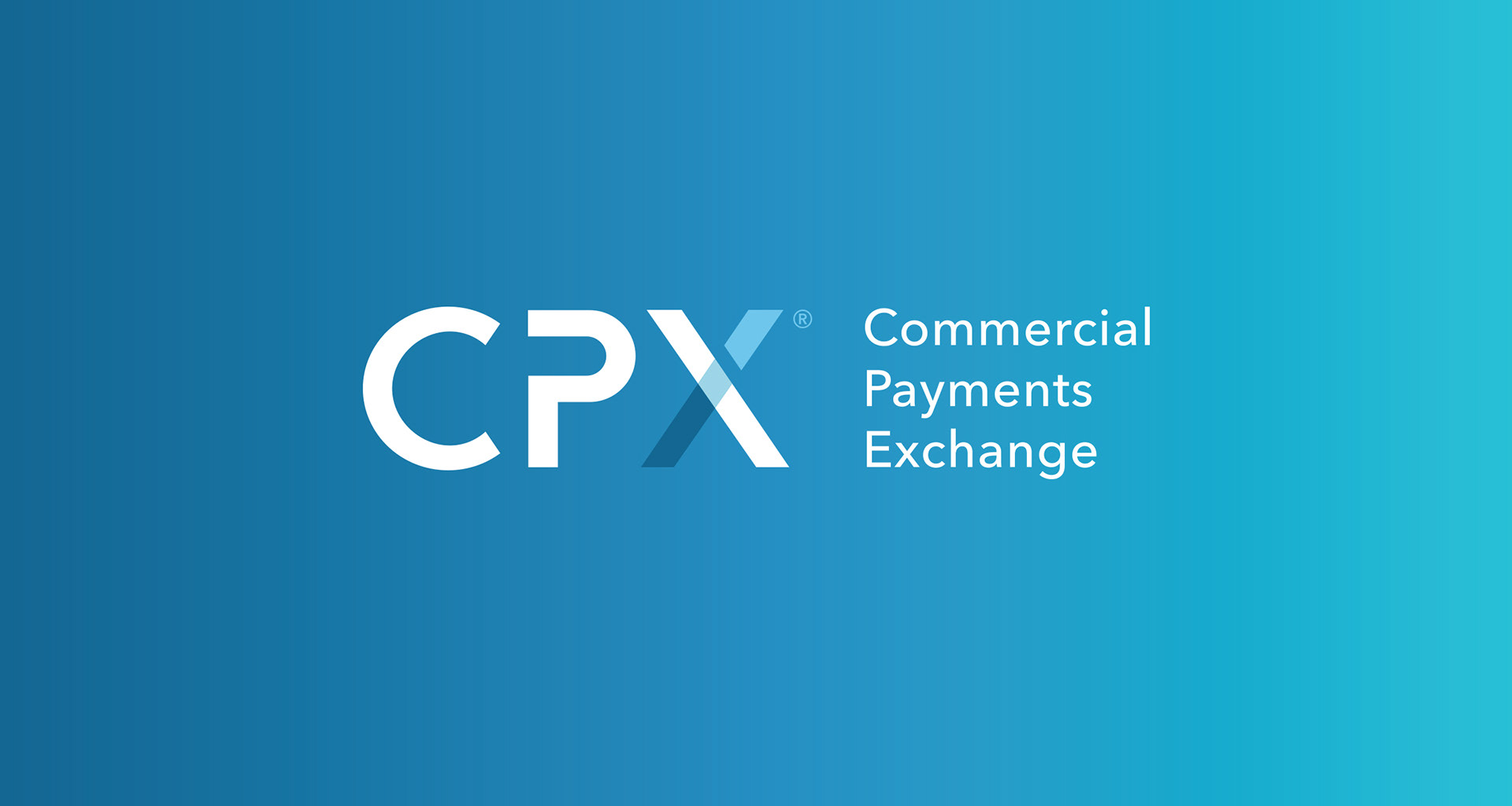 Identity design and visual style development for a B2B payments organization focused on monetizing AP actions.

Work included logo and website design/copy writing and marketing and collateral development.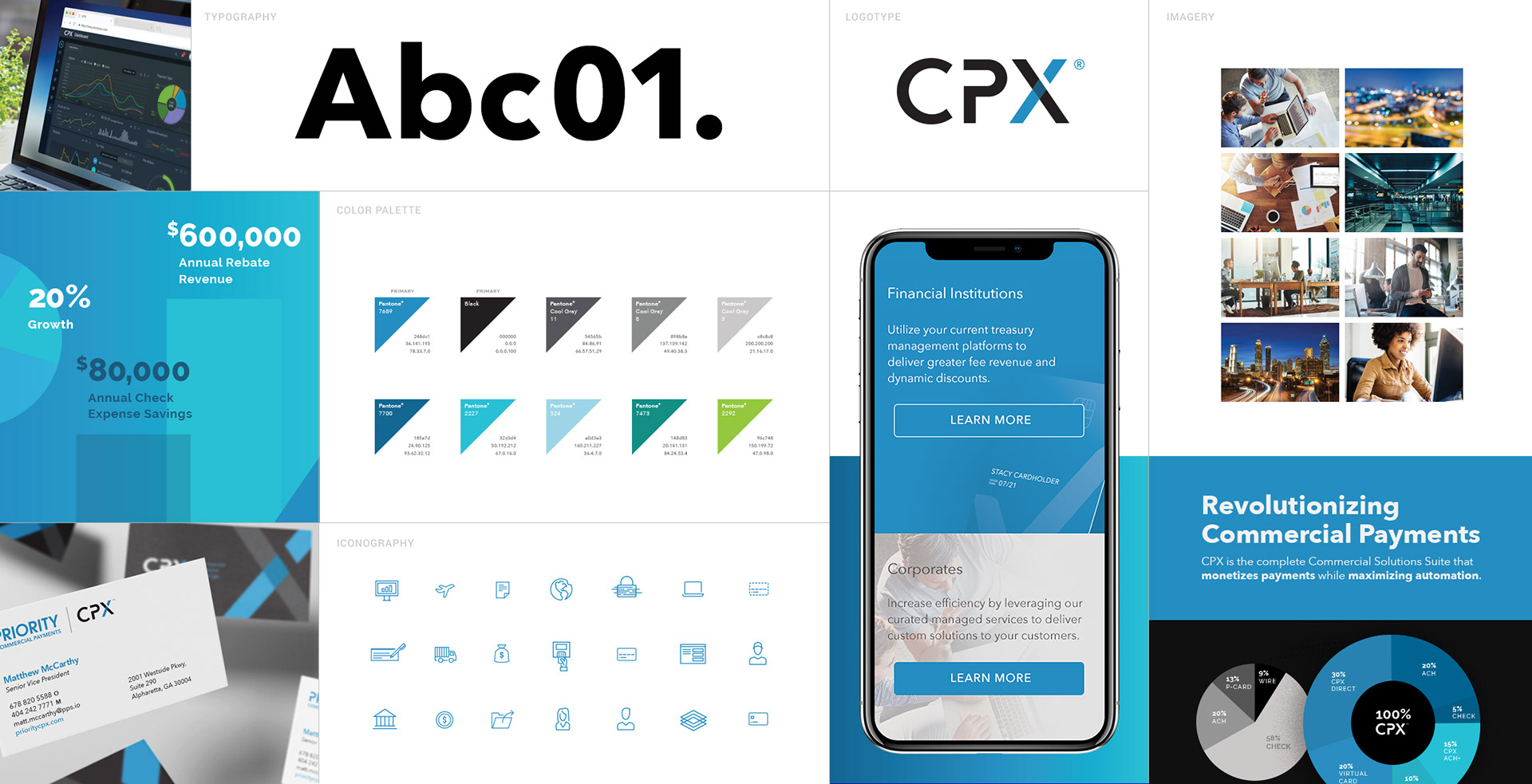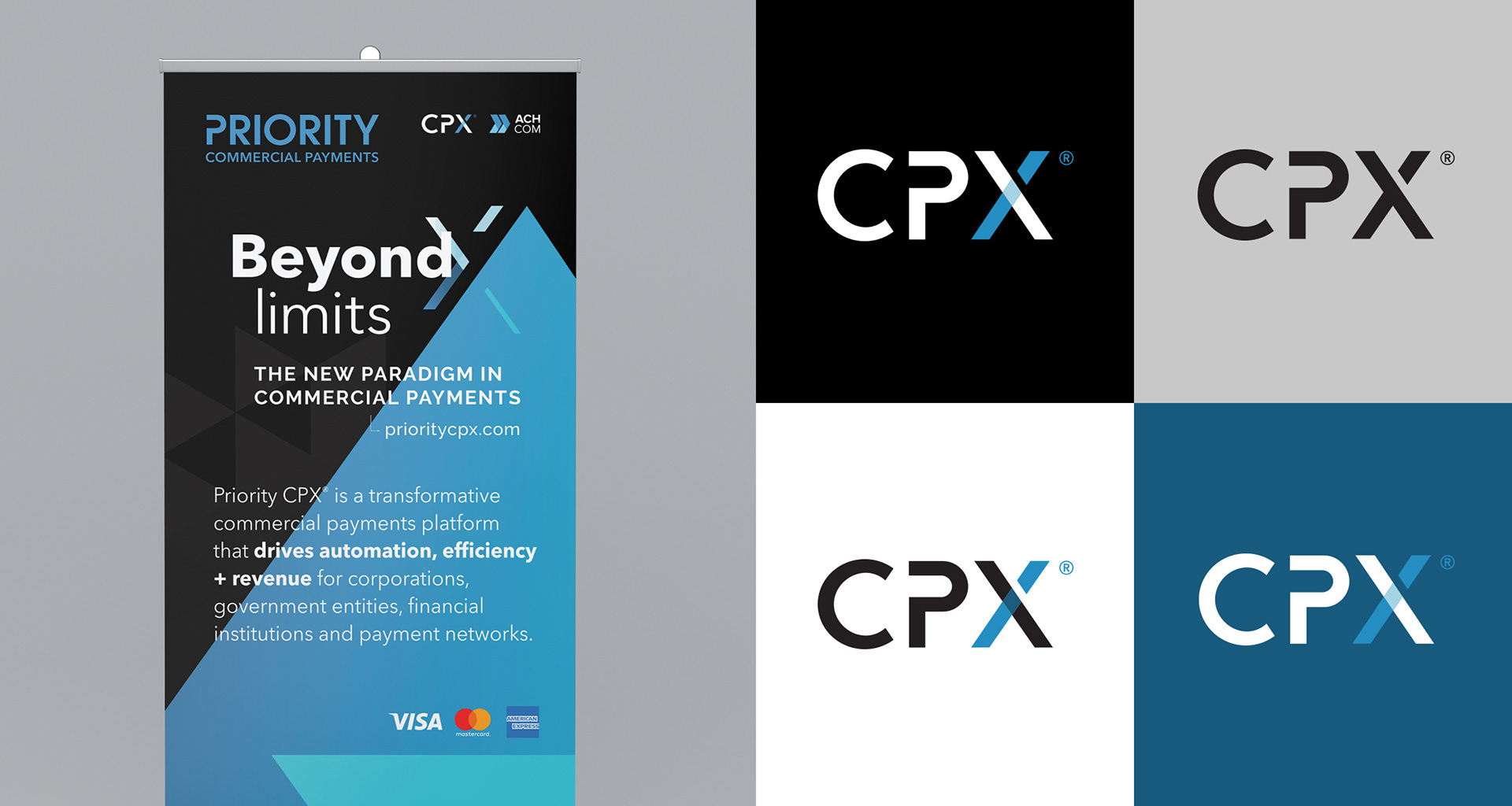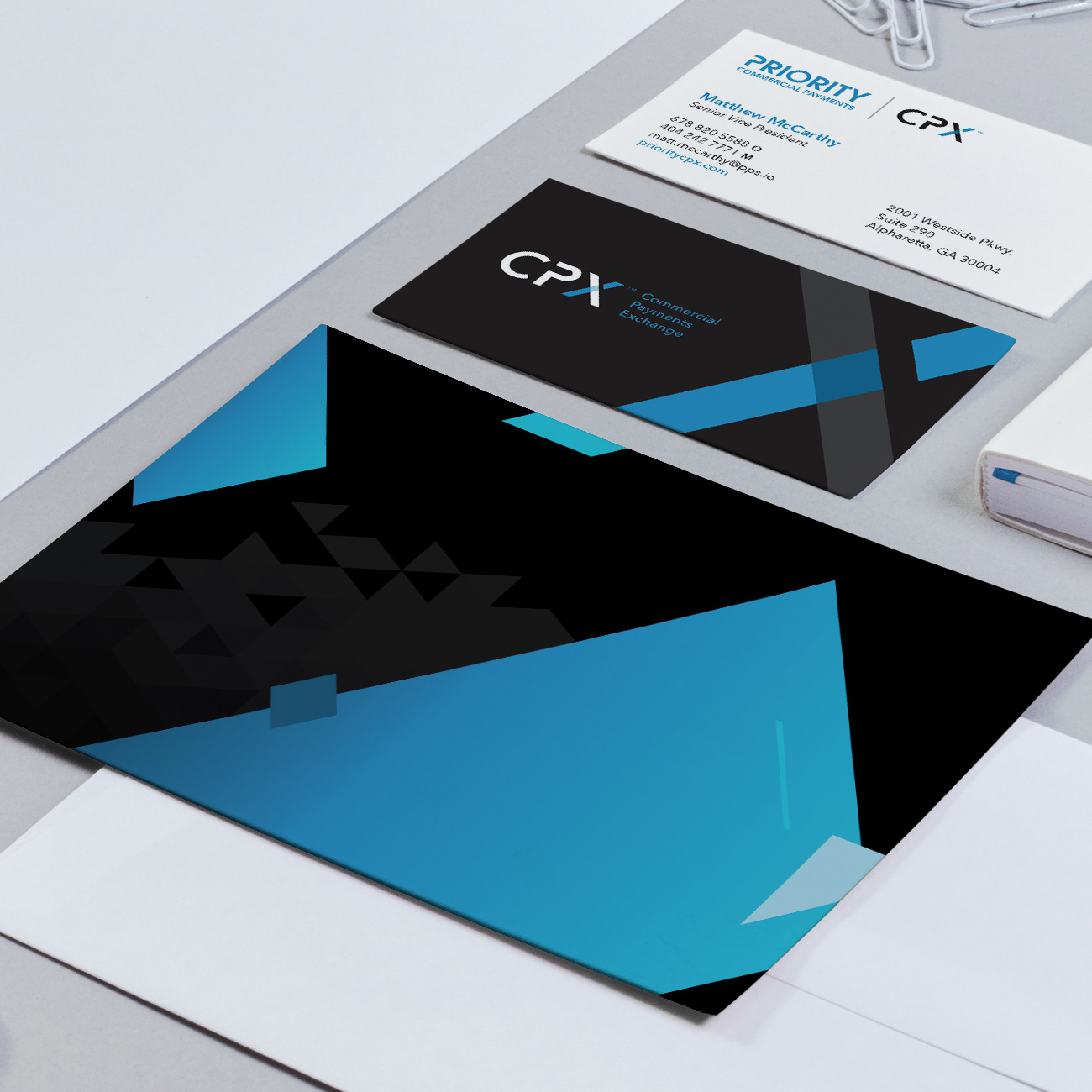 The overlays created with the 'X' graphic of the CPX logo offer a great visual motif to juxtapose imagery with content within sales materials – while the 'pieces' of the 'X' graphic can be pulled apart and dramatically scaled to create depth and interest in collateral (as seen in the corporate overview piece below).