The relationship with EFS spans several years, across a number of organizational changes. The brand's design aesthetics have evolved to suite new parent brand standards while highlighting the control and convenience EFS' payments technology offers customers.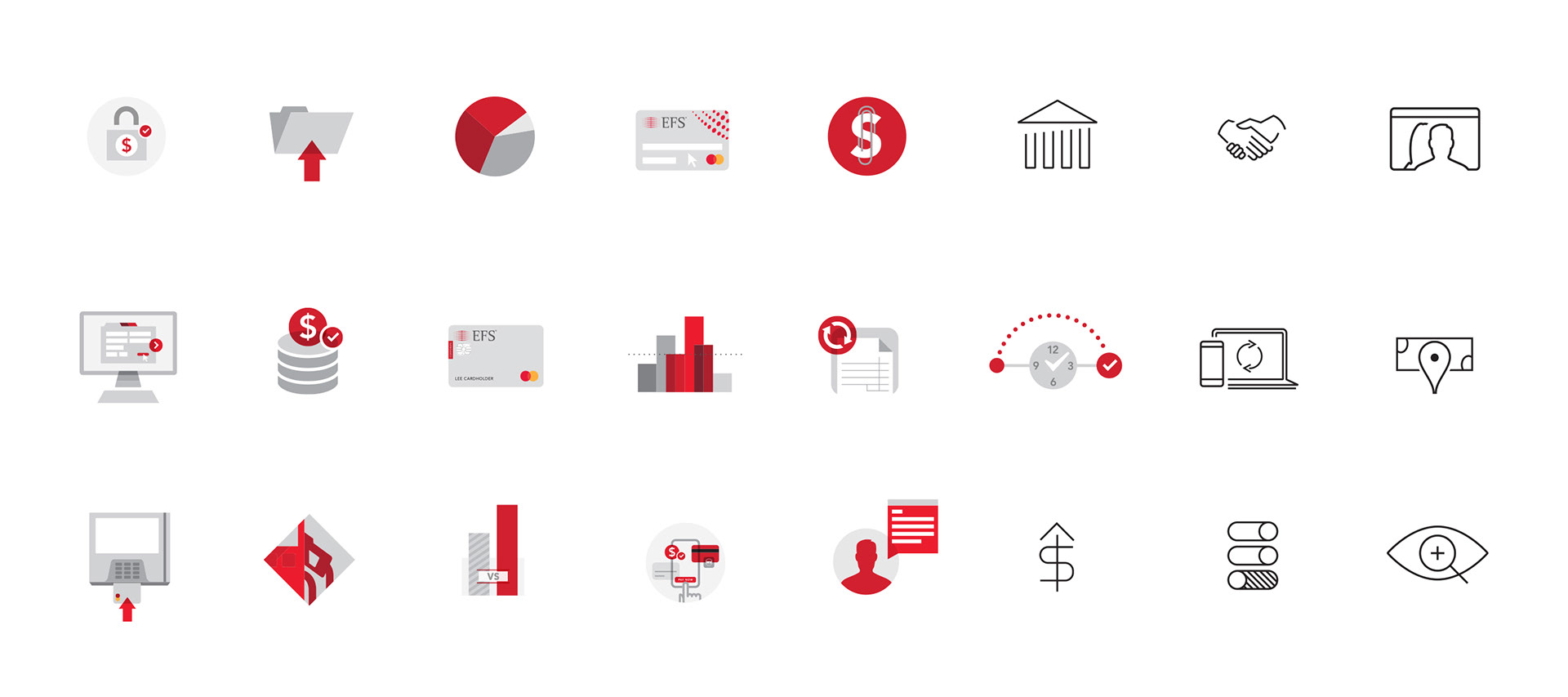 The bespoke icon library developed for EFS has grown simpler in design over time, translating actions and product features from two-tone illustration to single-weight line art that's equally represented against light or dark backgrounds.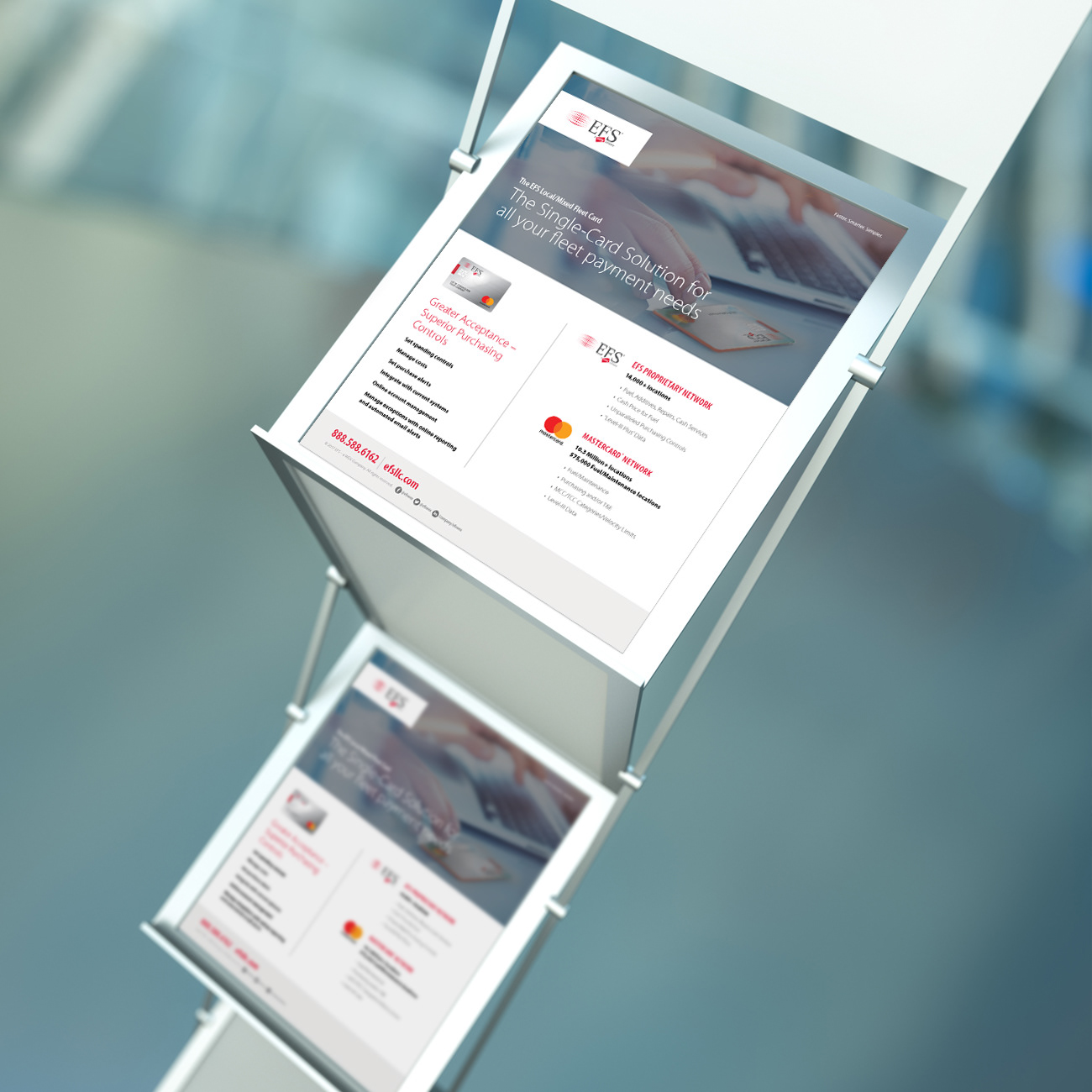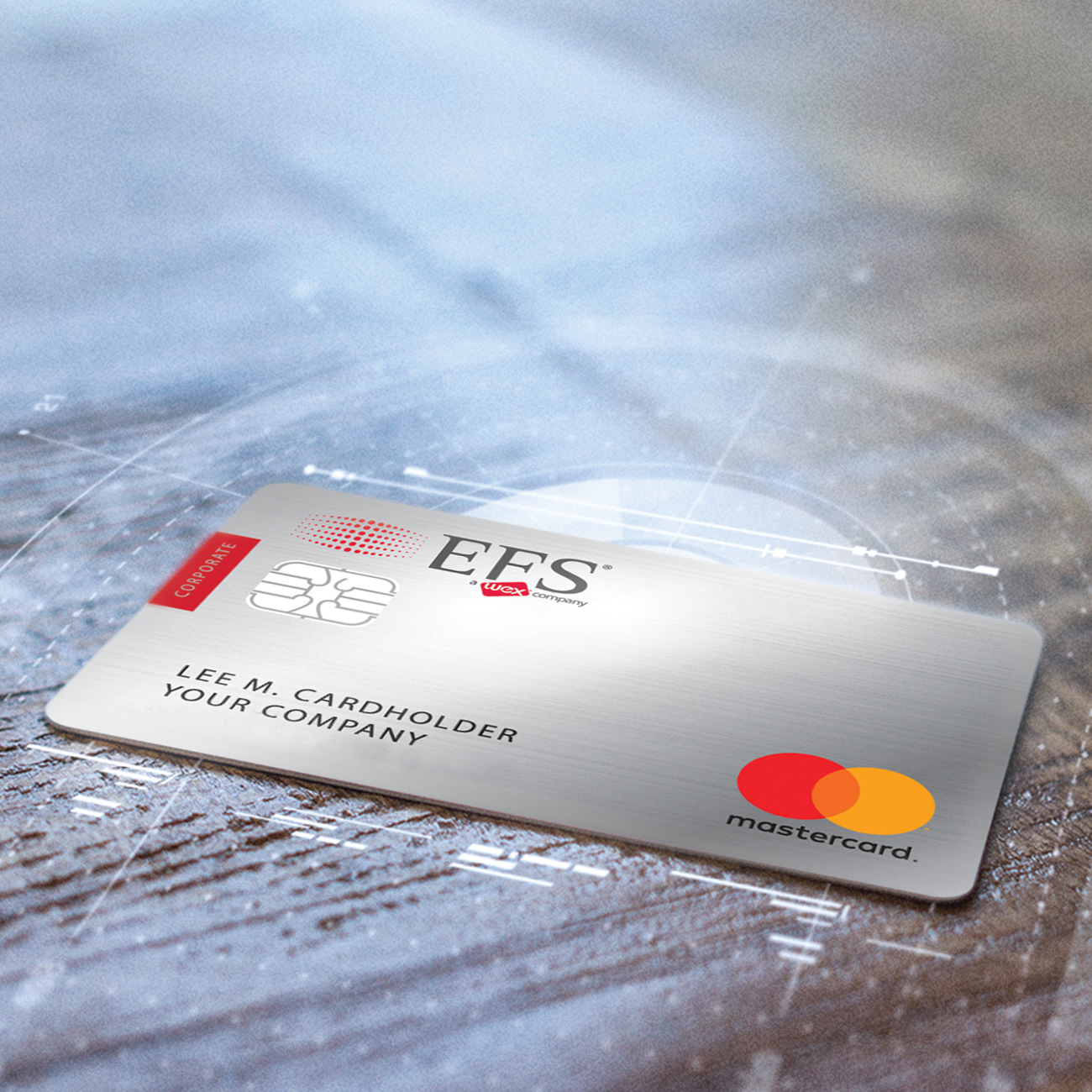 The newer EFS EMV chip card moves away from previous design motifs to a simpler brushed metal design, featuring a vertical category descriptor down the left edge. This holding shape finds renewed purpose across the EFS card portfolio, distinguishing cards for Fleet, Debit and Corporate accounts.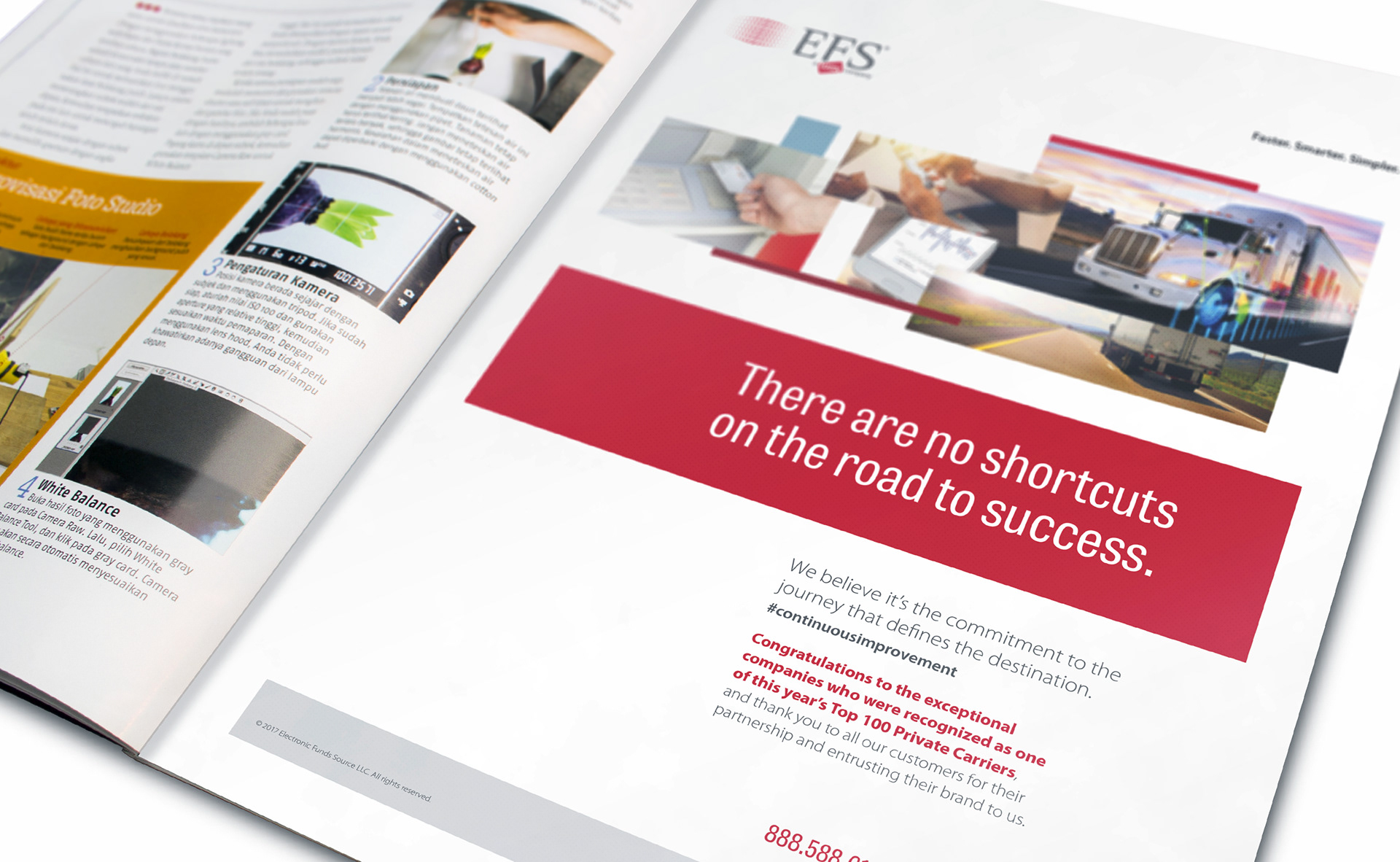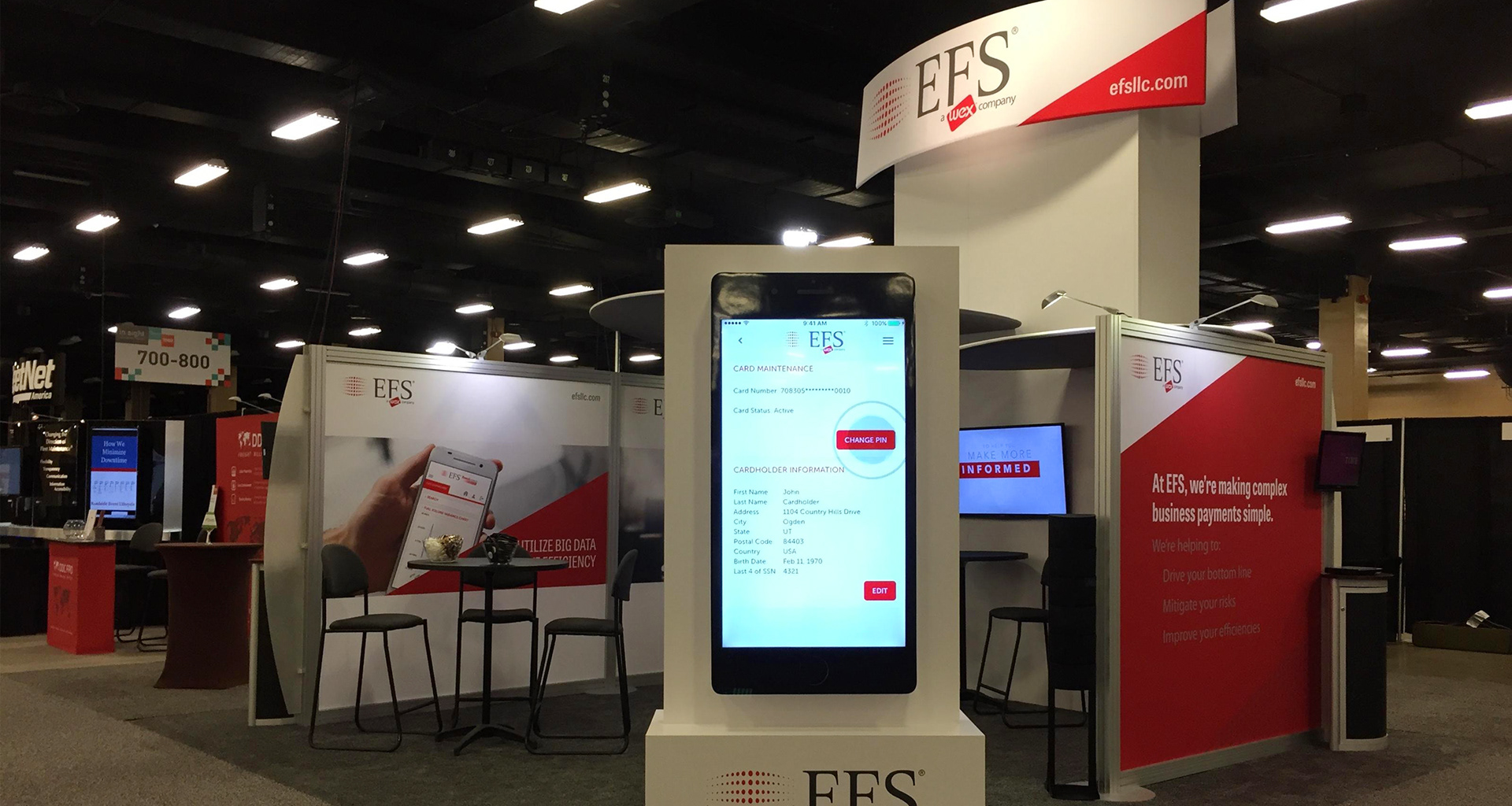 This trade show display for EFS capitalizes on their fleet technology offerings, using large imagery and unique value propositions to connect industry challenges to the EFS solution.