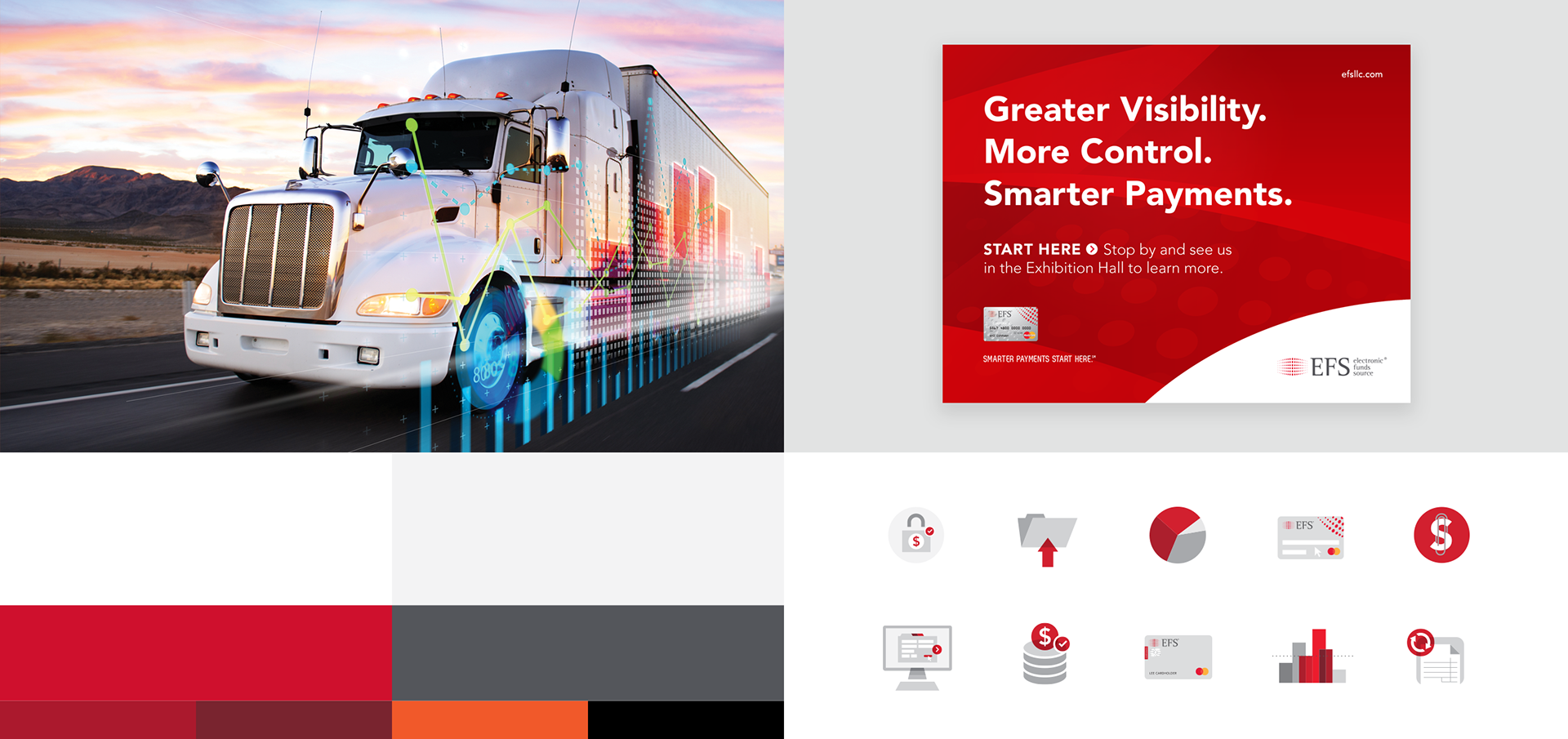 The relationship with EFS has spanned 5+ years, through changes in ownership and growth of the business. 

Initial work focused on creating compelling marketing materials featuring vivid and engaging visuals that spoke to nuanced services.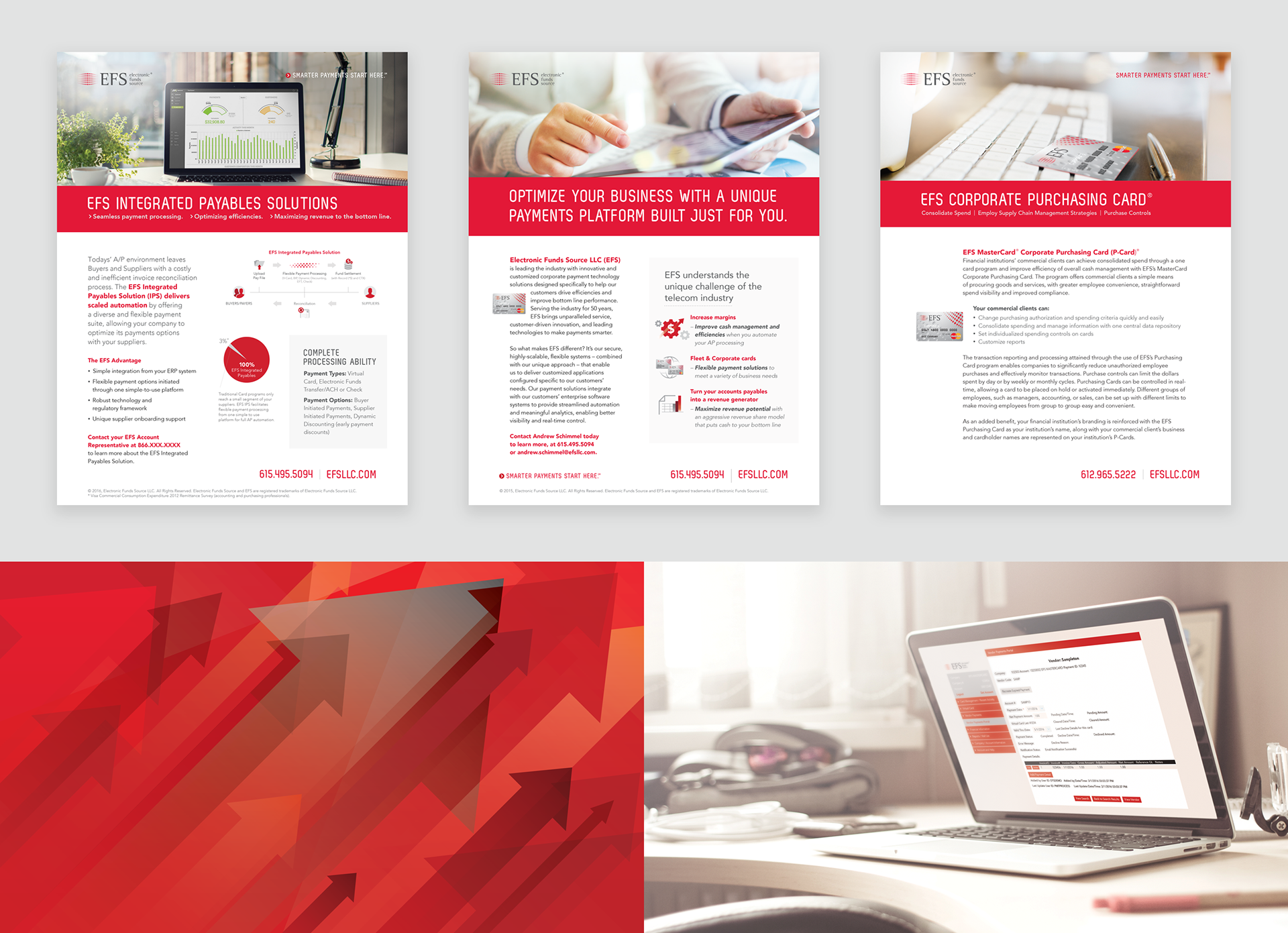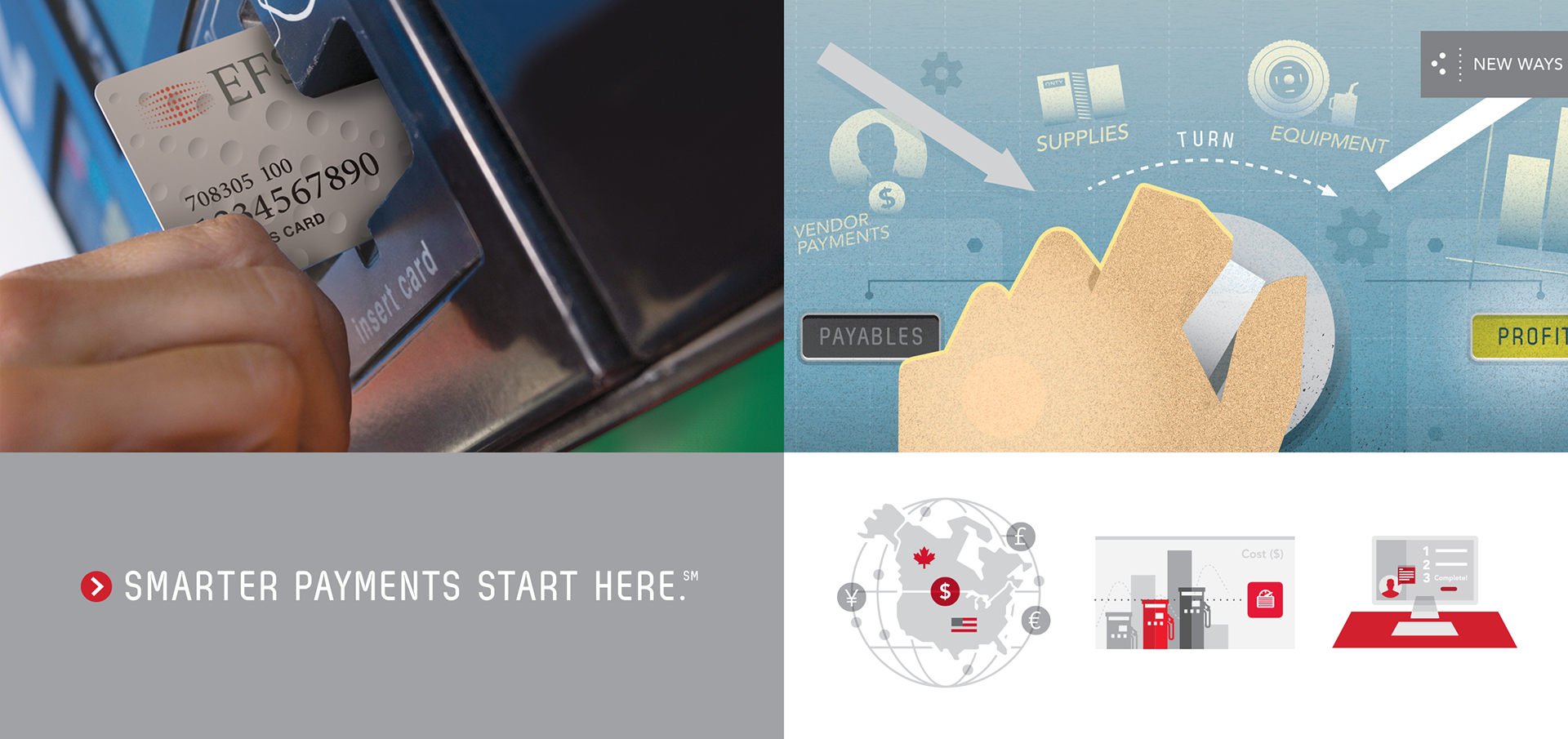 Now, as a part of global payments organization WEX, the EFS portfolio brand showcases a more tech-centric palette, with an emphasis on function and ease of self-service.