Retail energy supplier North American Power underwent a brand relaunch to ditch its' past reputation as a network marketing company, and compete for customers on a platform beyond simply offering low rates.
The process took over a year, and involved internal data mining, customer and competitive research and new product development to answer needs uncovered during the discovery phases.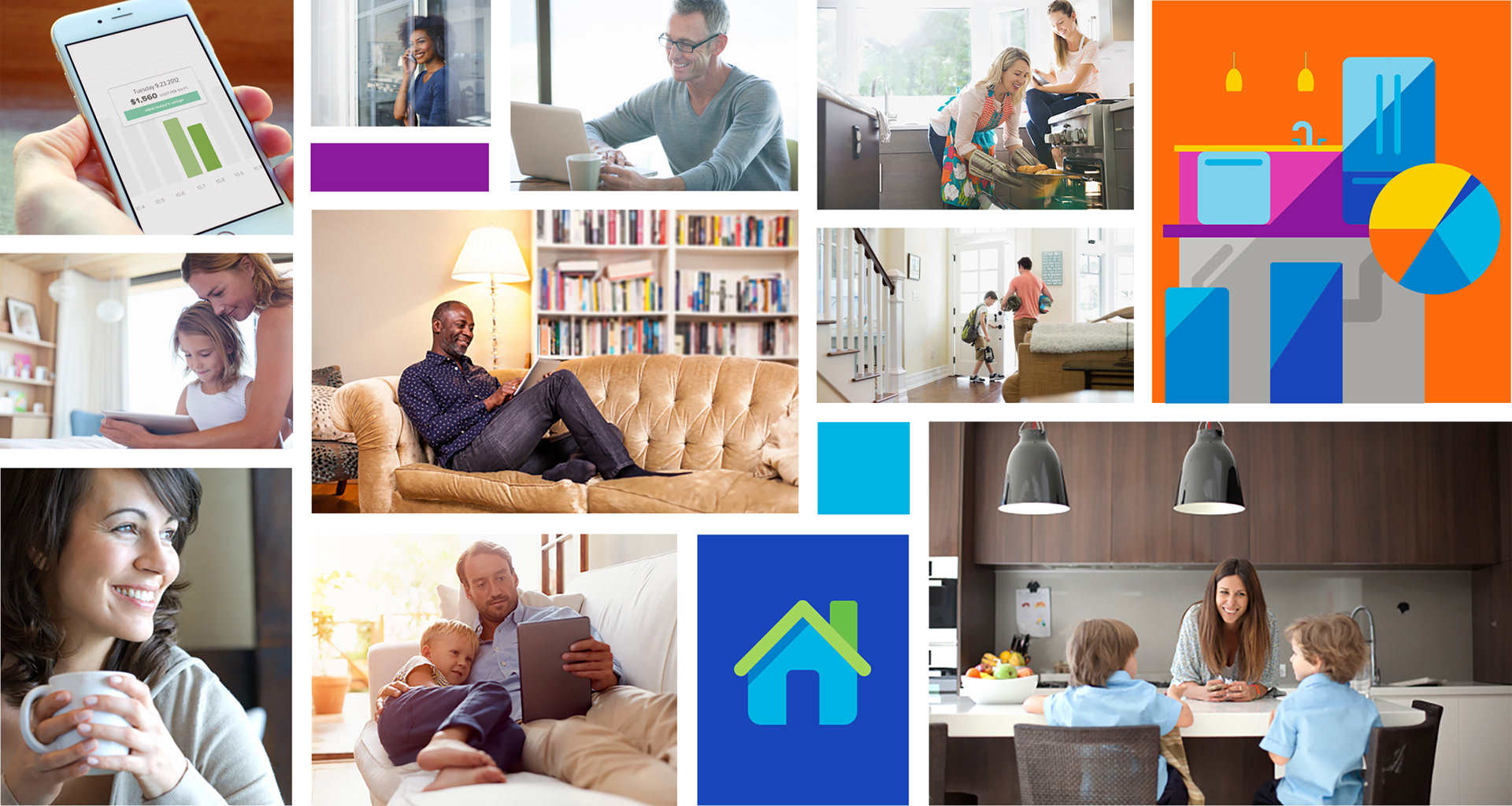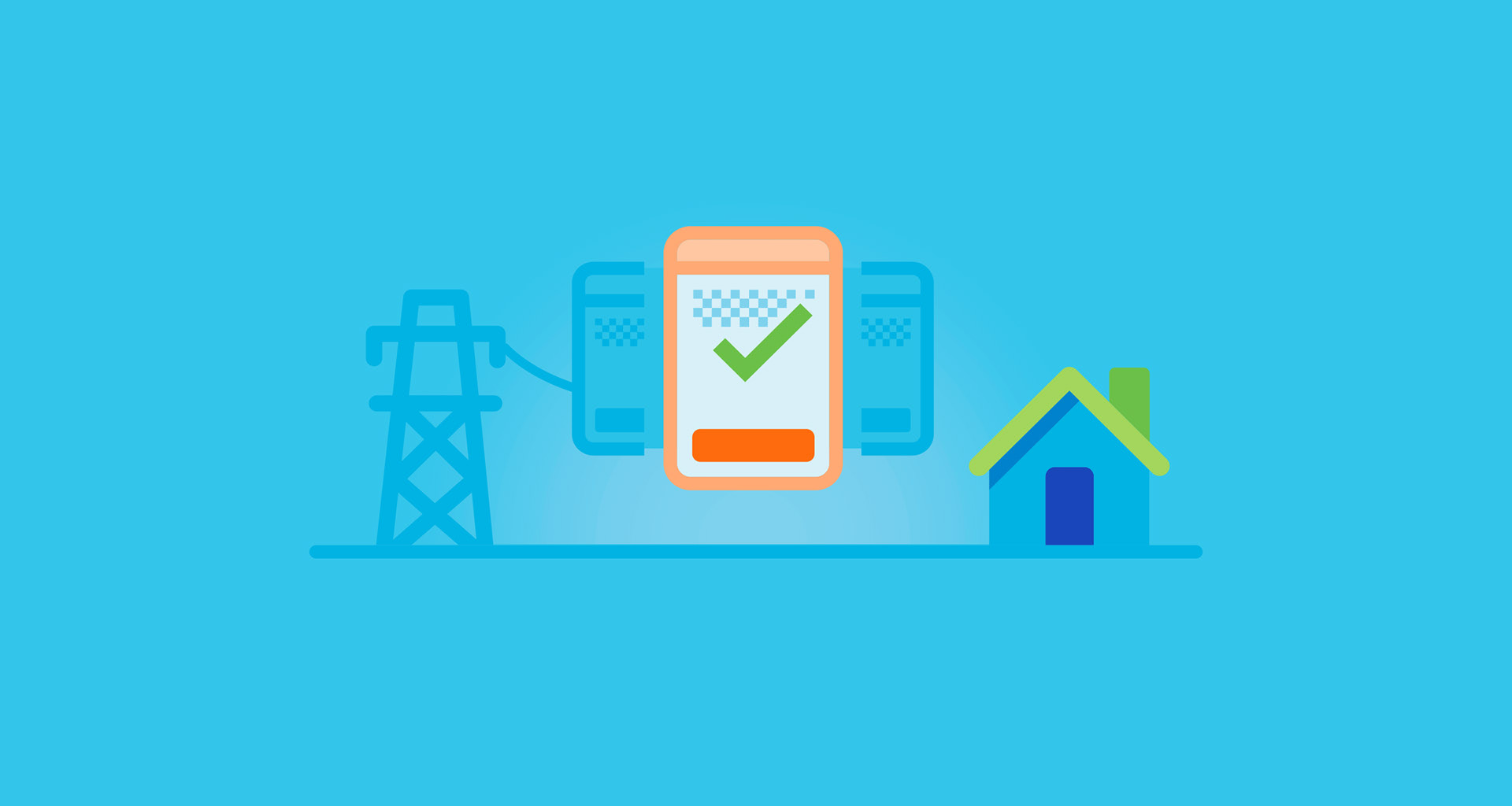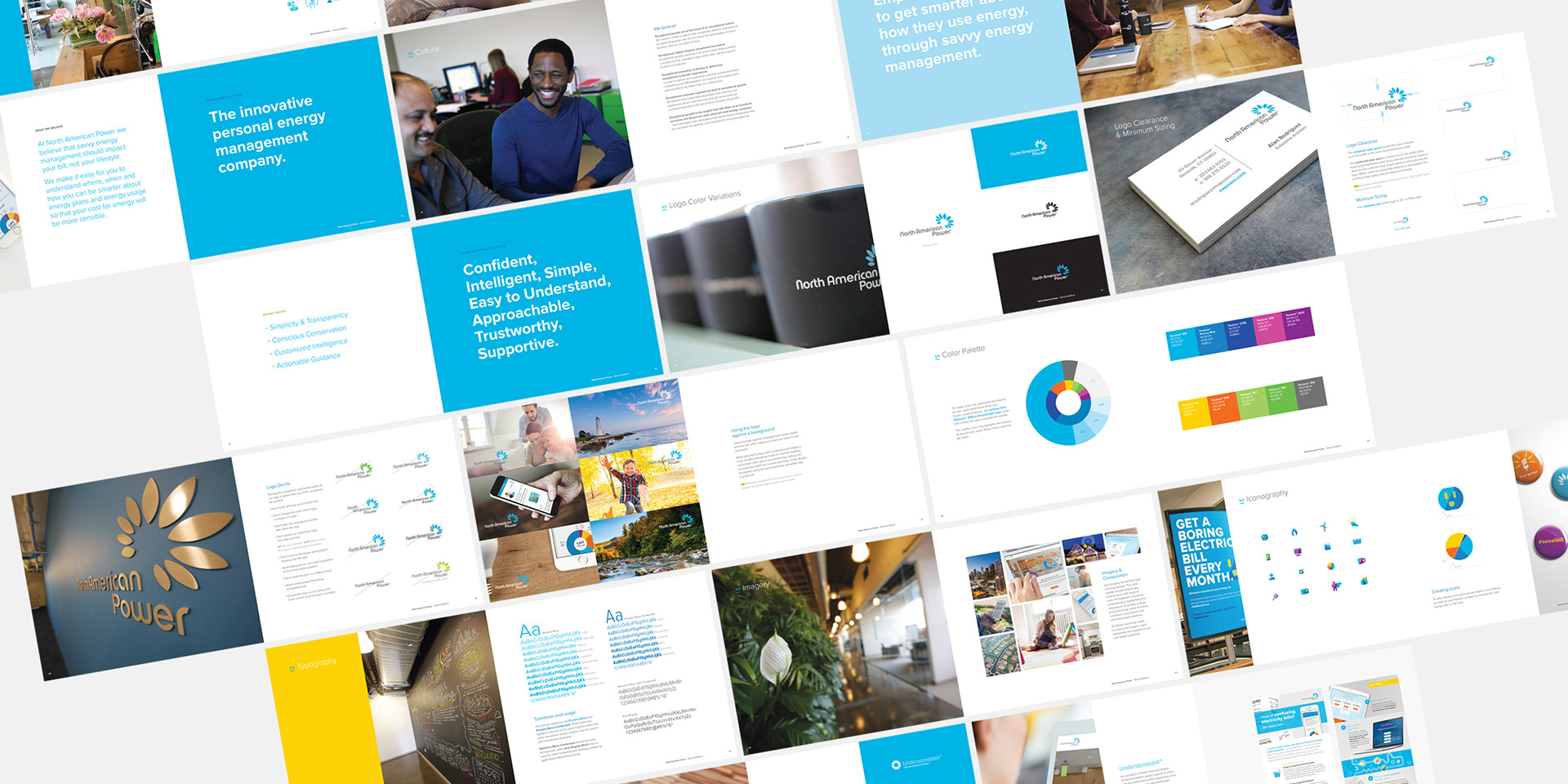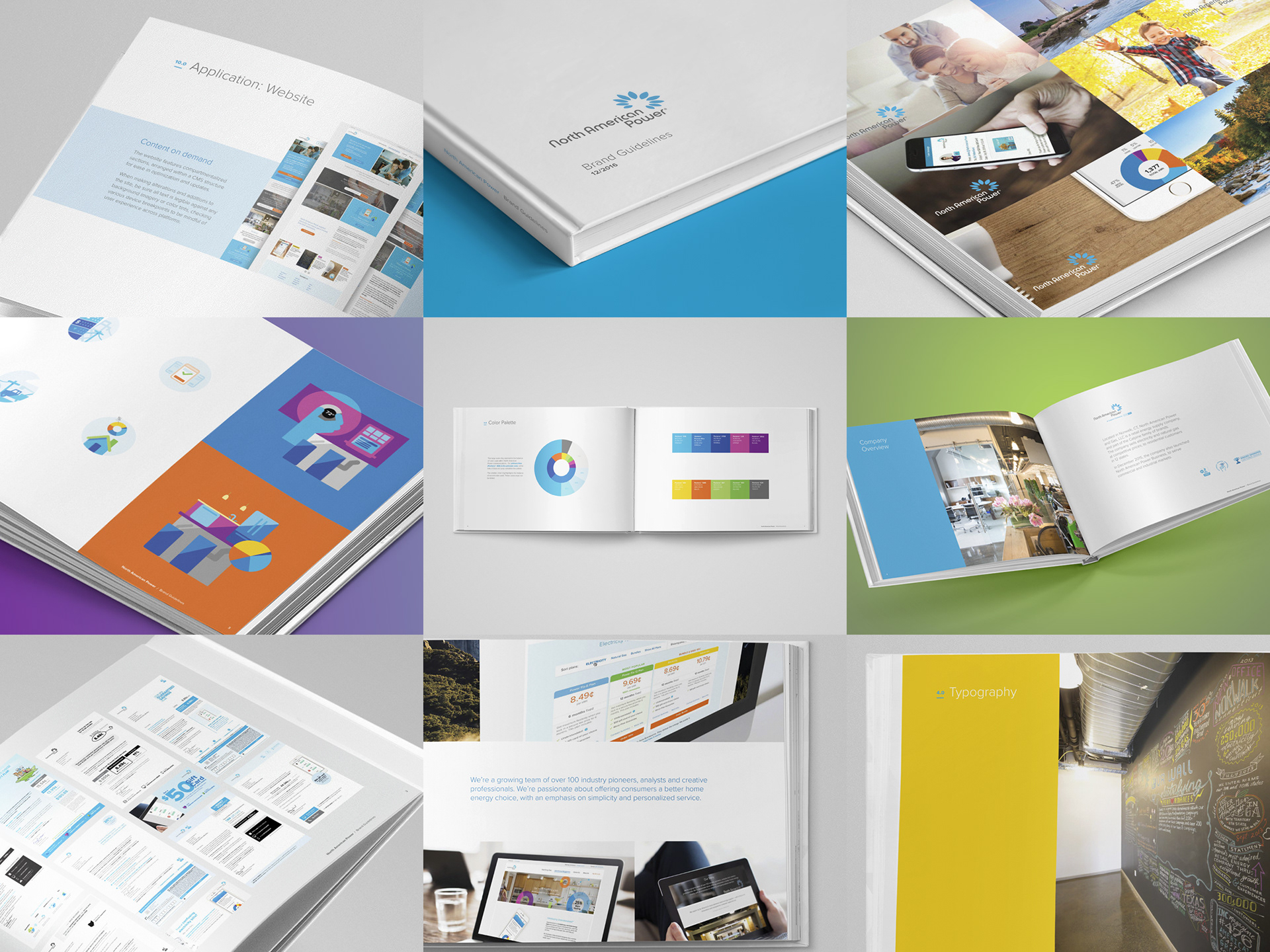 The result was a credo to making consumers' cost for energy more sensible, and easy to understand. While the logo remains nearly intact, the brand's supporting visual elements work to convey a friendly and useful information architecture, offering equal opportunities to speak naturally about rate offers and witty energy puns.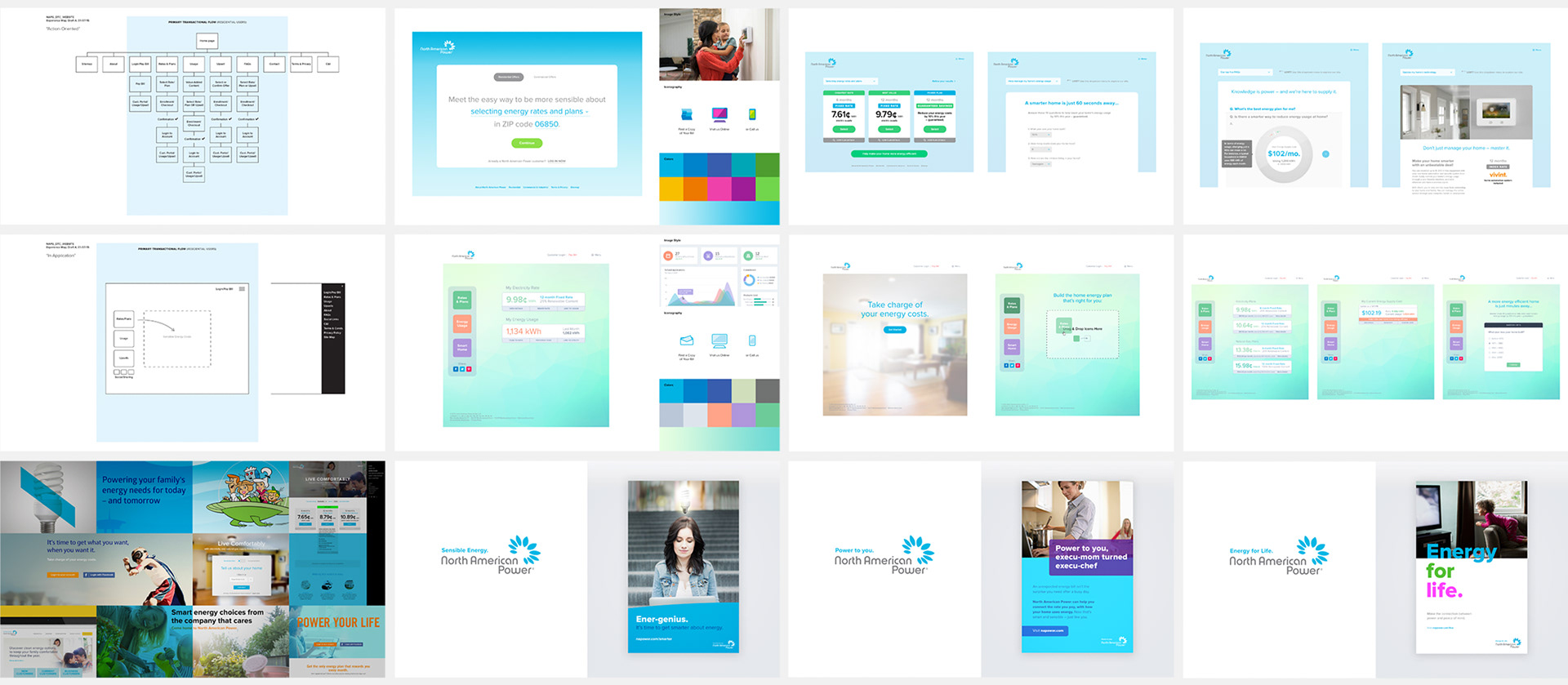 Some early mood and aesthetic boards for the new website explored the concept of simplifying the entire home energy shopping experience to just a few commands and transforming the site into an app-like dashboard to solidify the connection between rate + usage = cost; a cornerstone equation in bringing the new brand to life.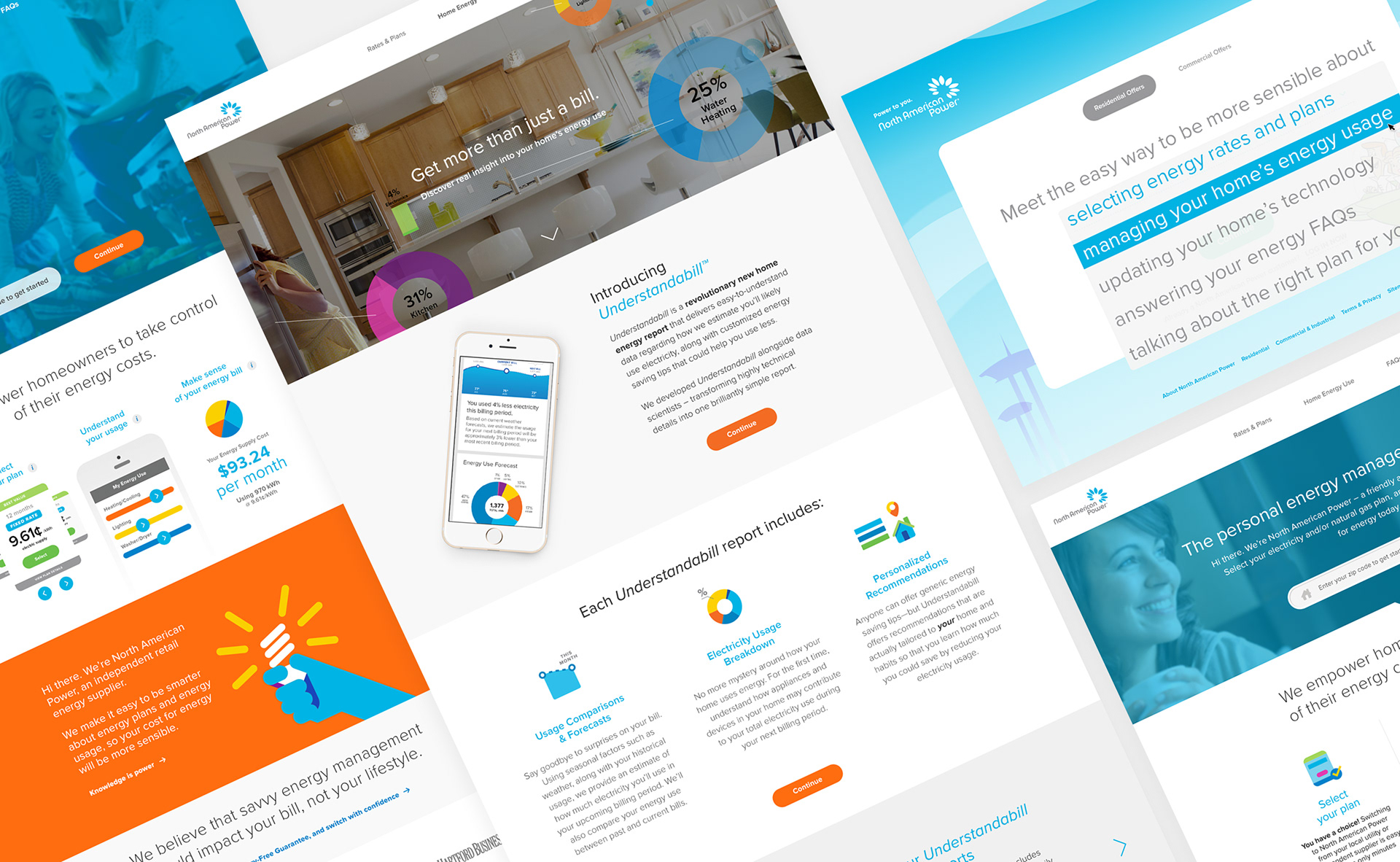 While unique, the proposed simplified site structure didn't offer enough room for SEO content and the appropriate level of storytelling. Longer-form pages were generated in the next round of design, with a focus on bringing the value prop equation to life through visual interaction and a more personal tone. 
The website structure was eventually transposed to CMS framework, which also introduced a fixed-width page container to represent responsive content in a more controlled manner.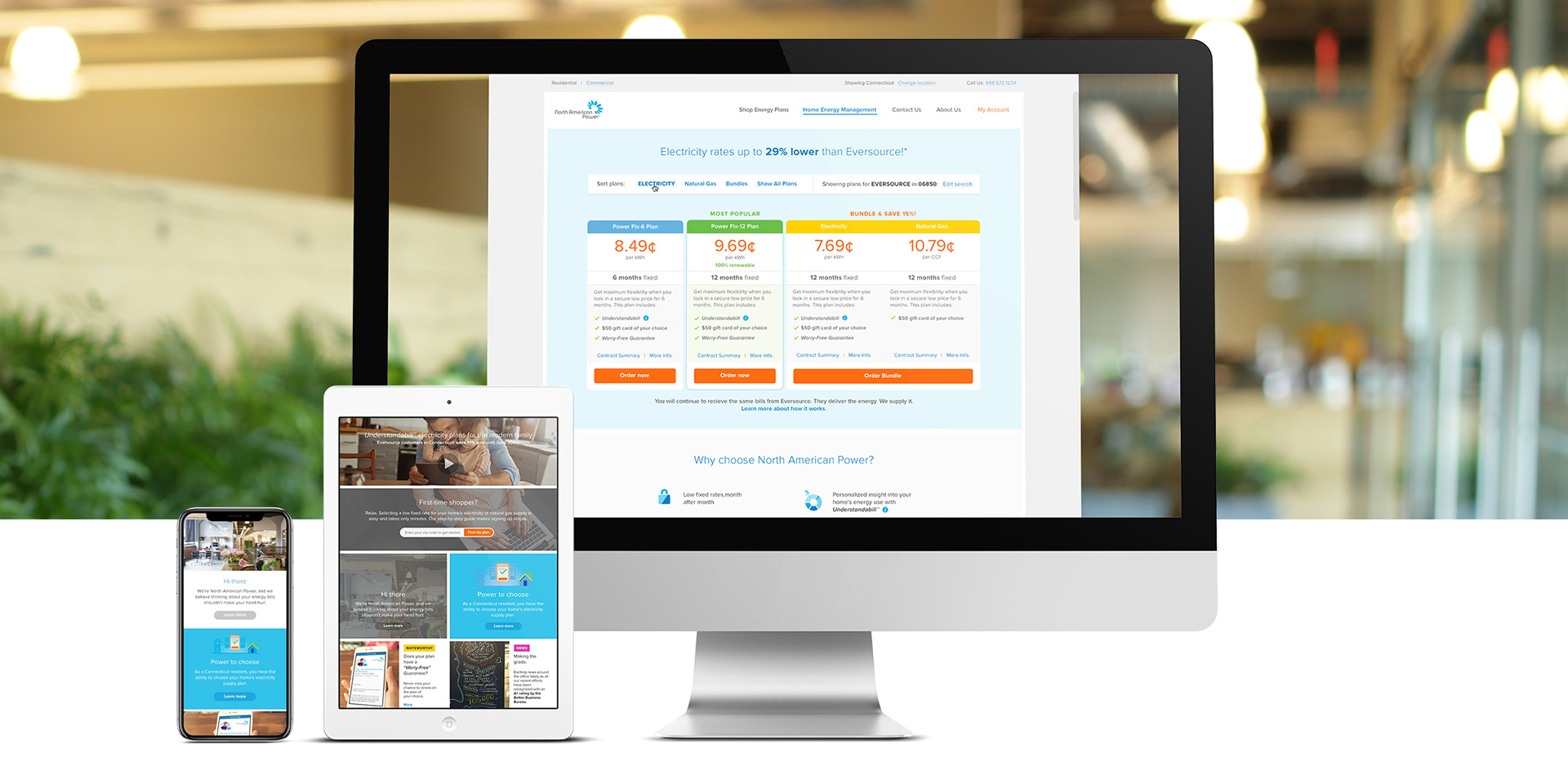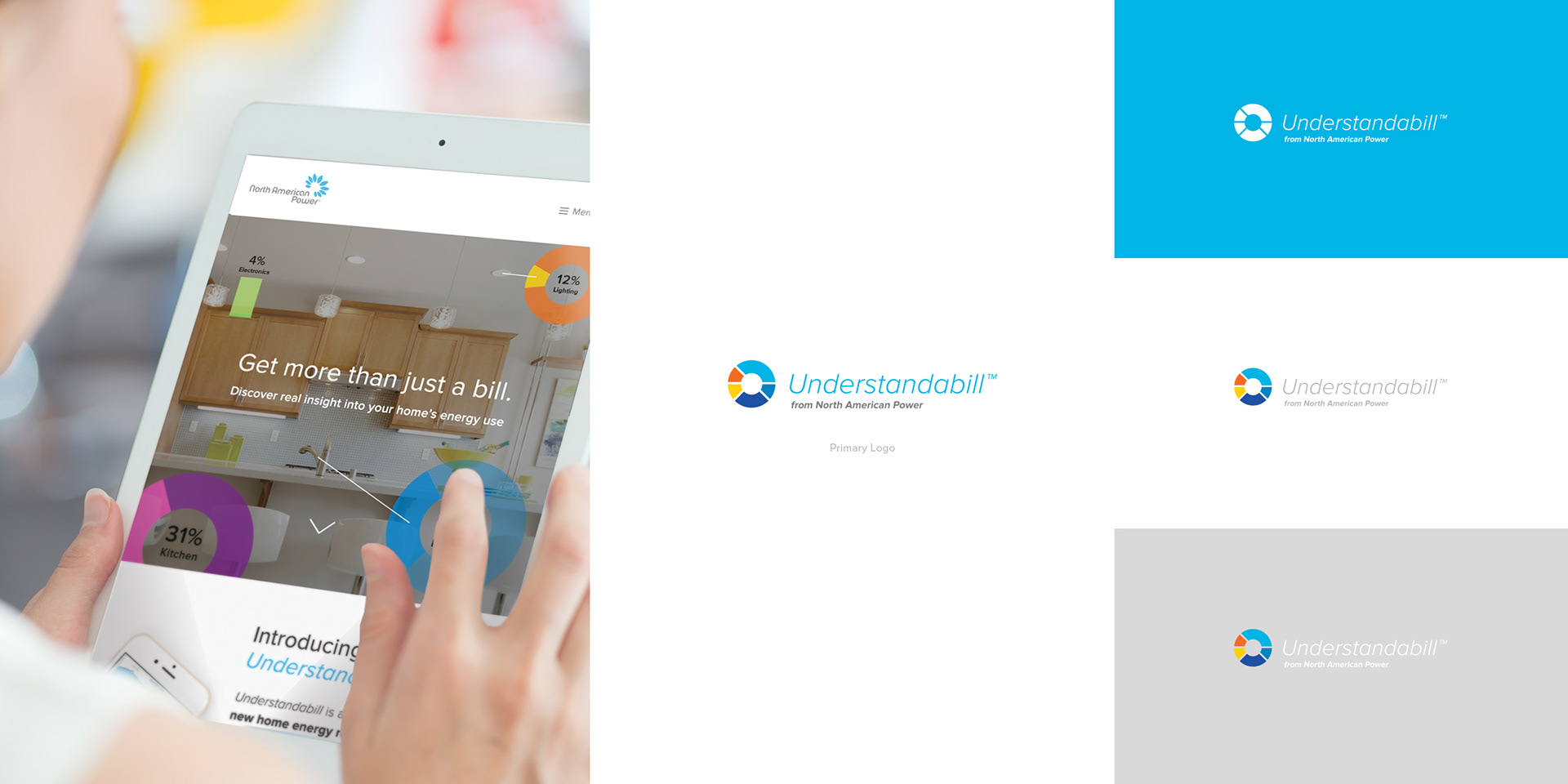 Understandabill
, a monthly e-report that dissects suspected home energy use based on user feedback and algorithms was also developed to support the new brand value proposition.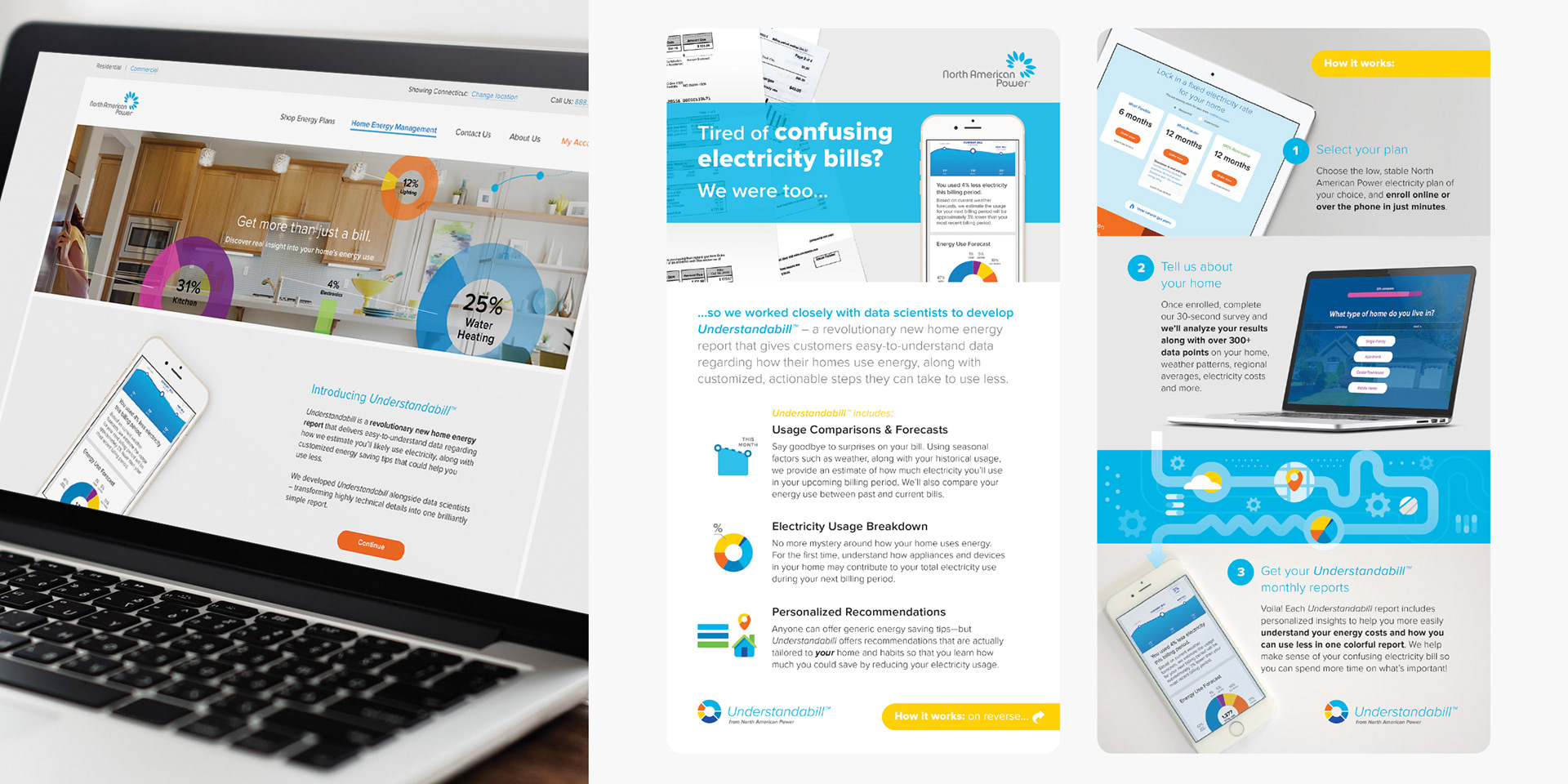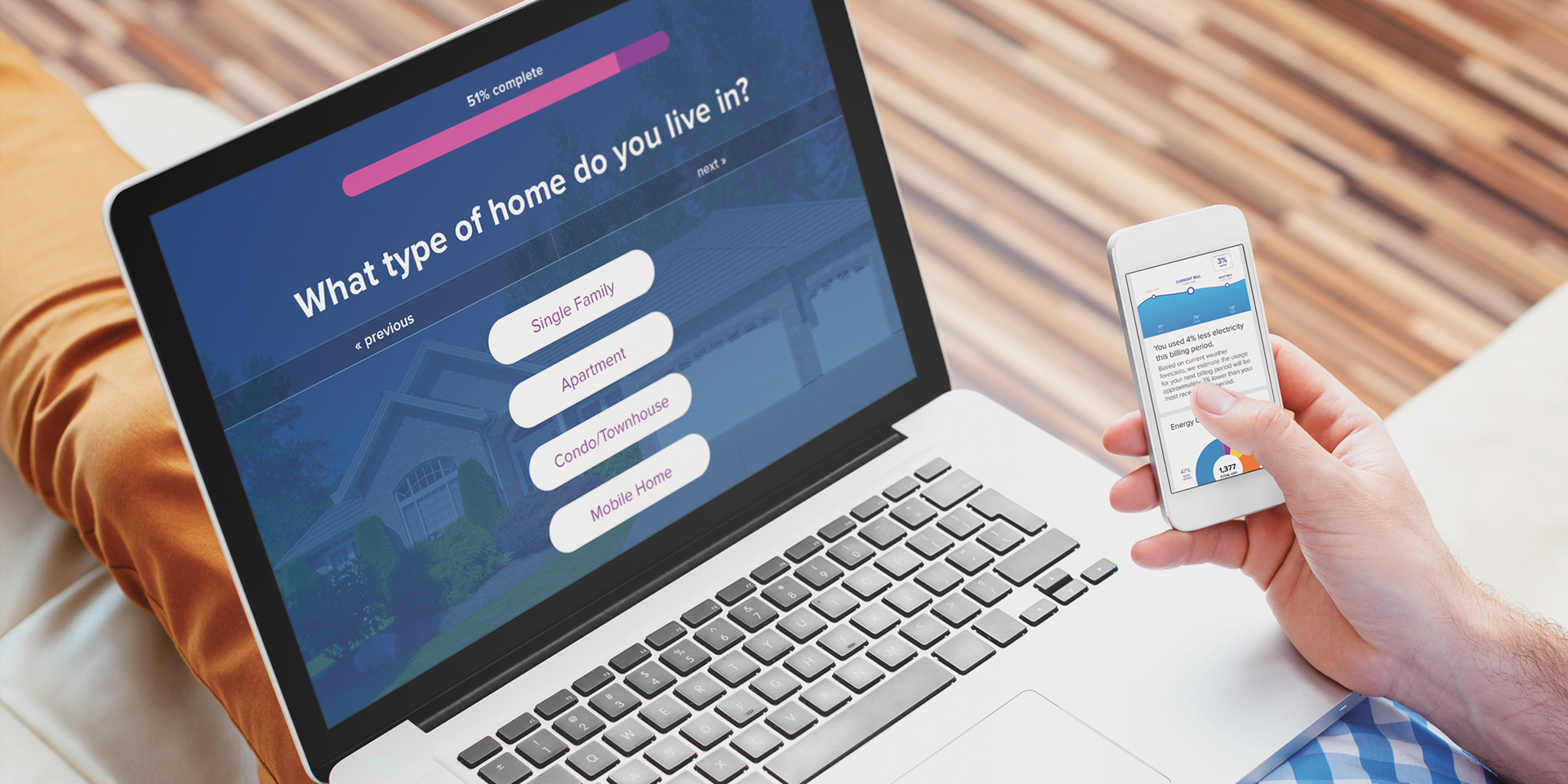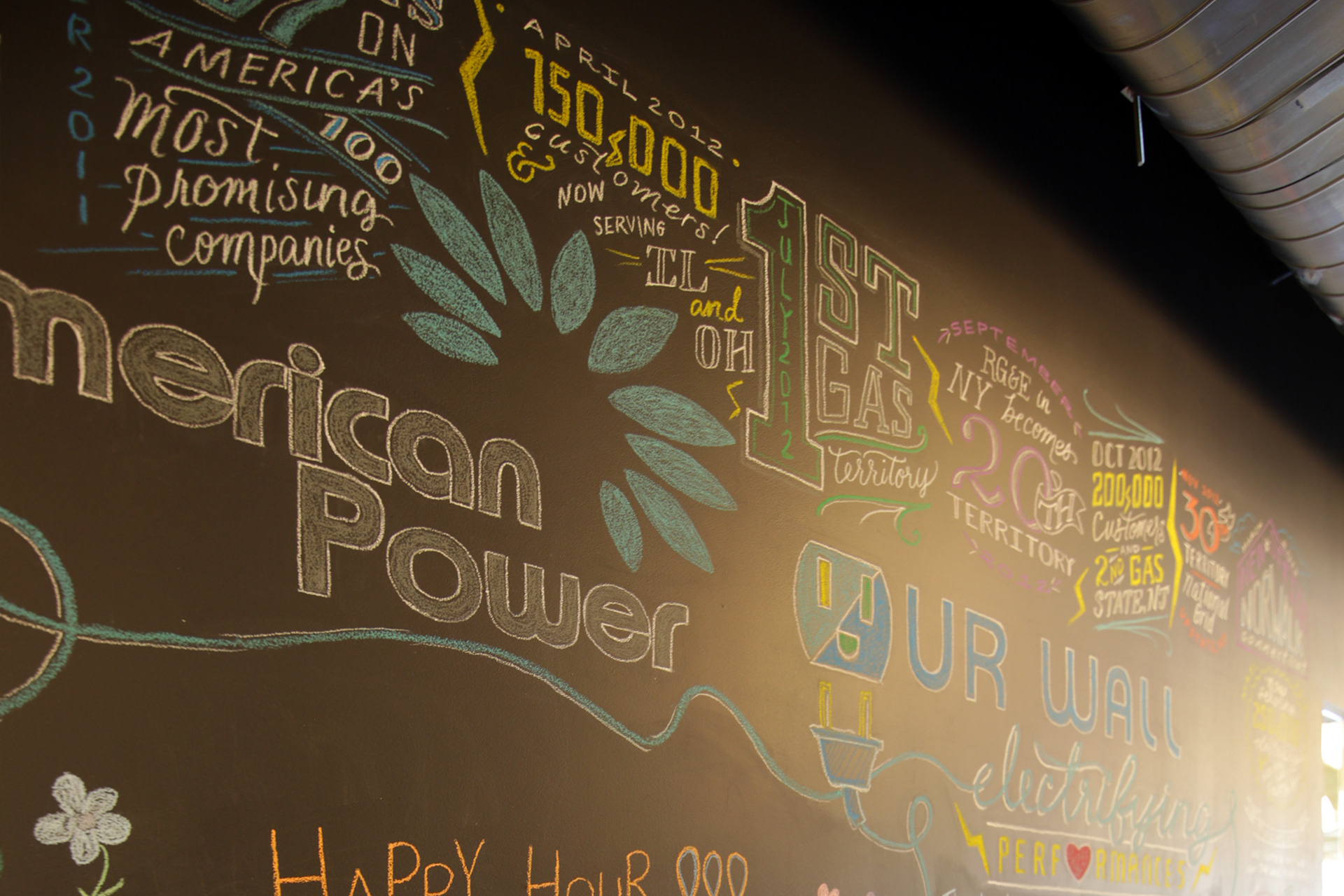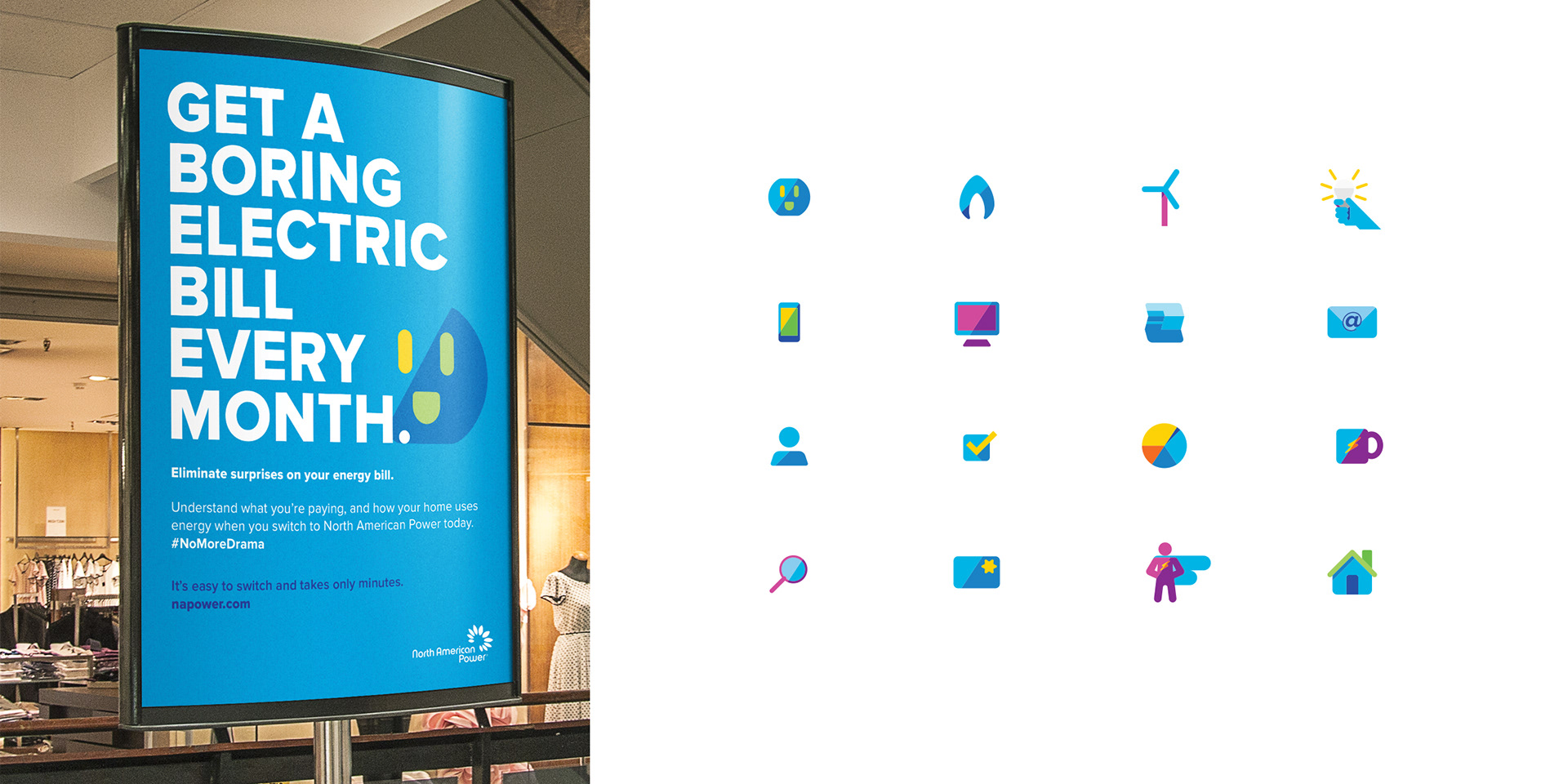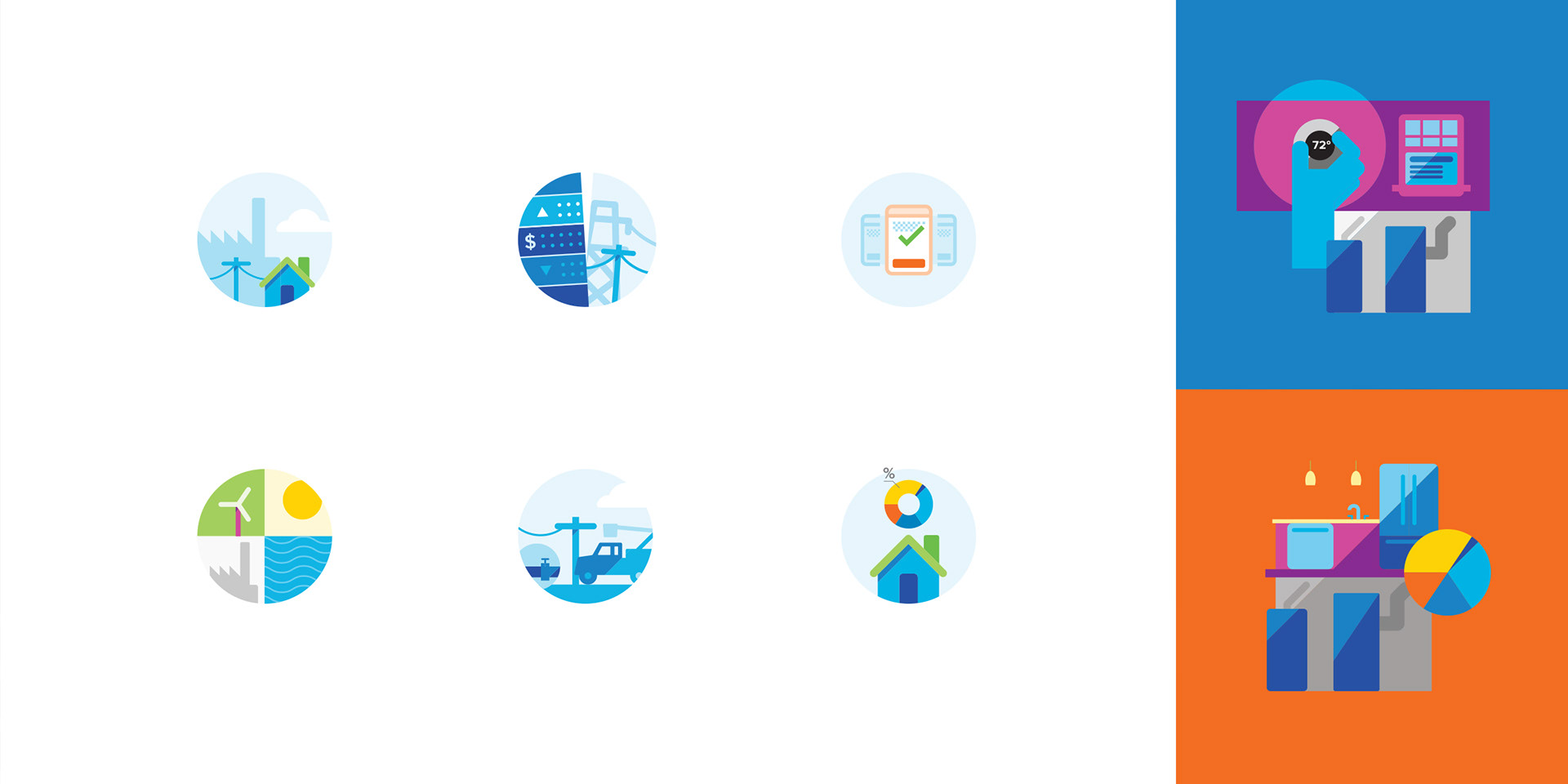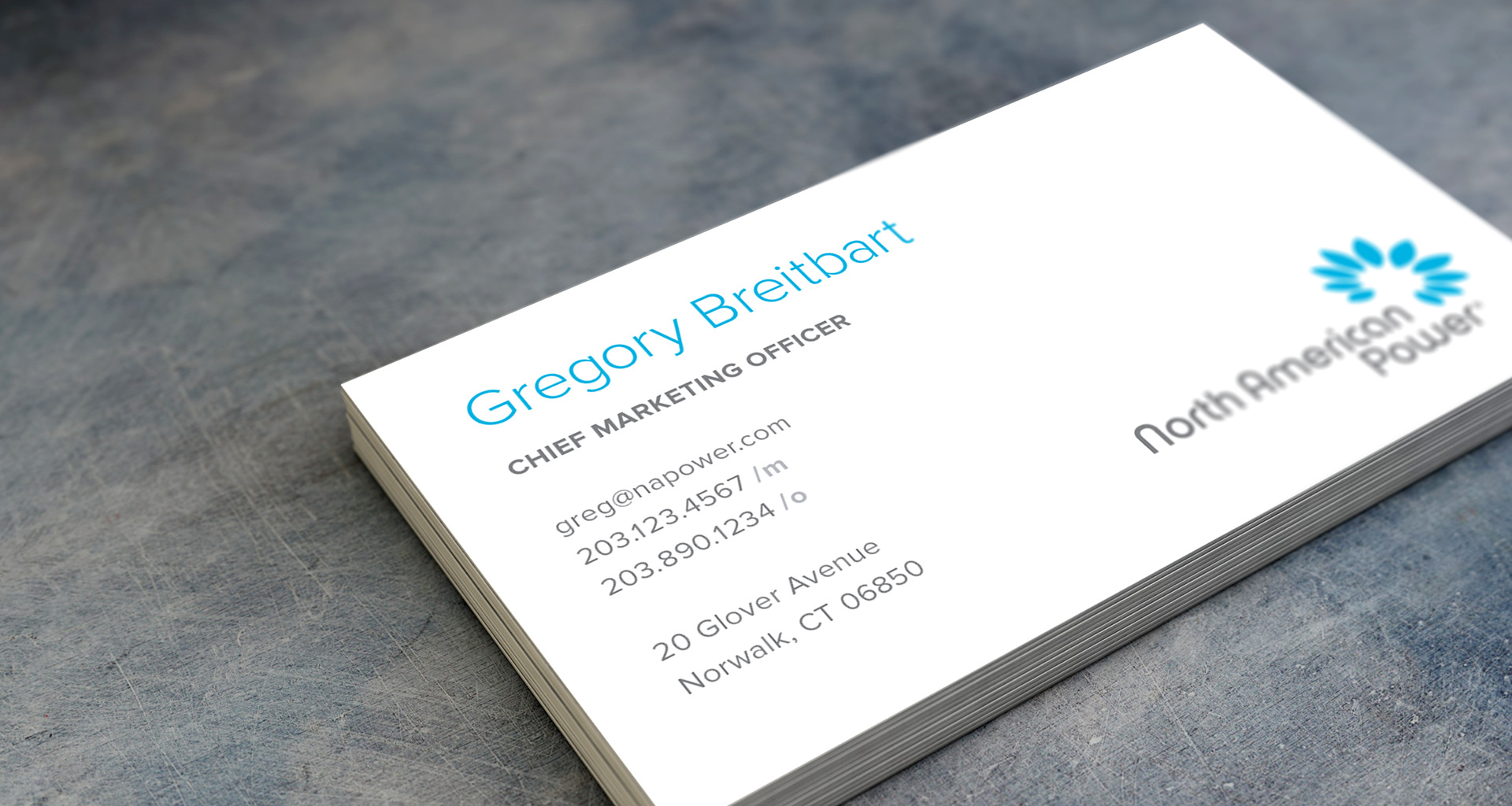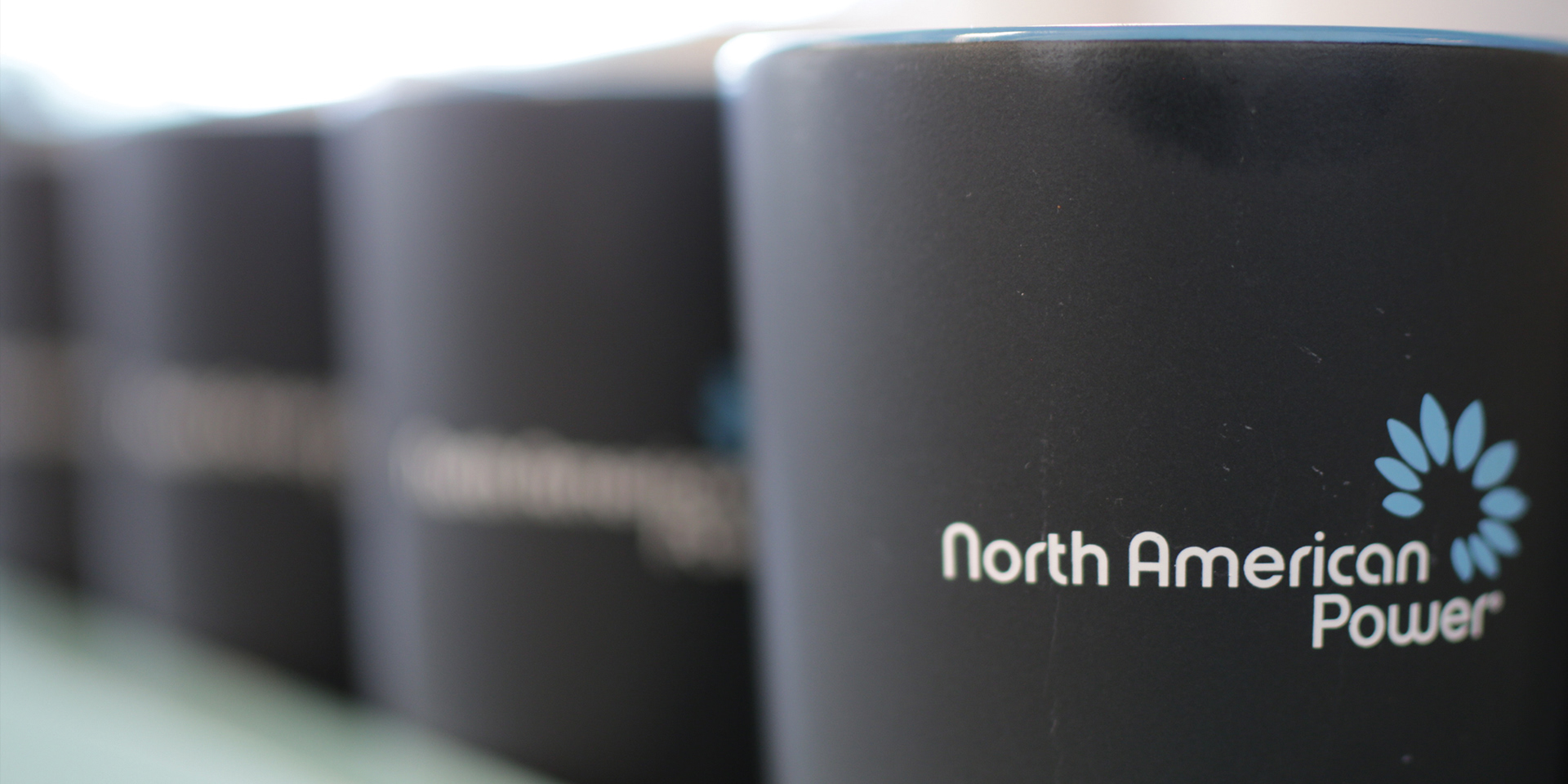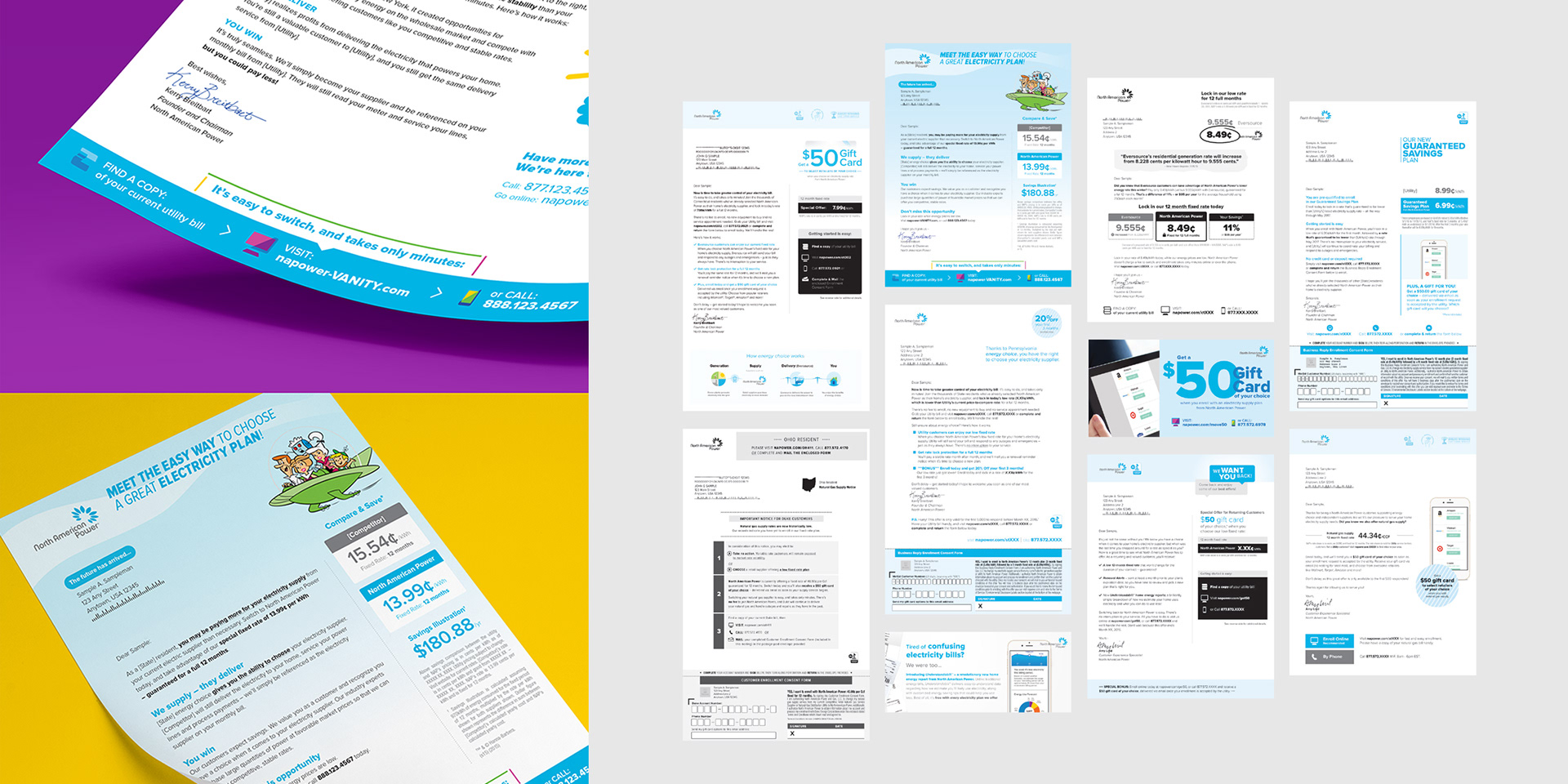 The brand is primarily marketed via direct mail, with growing support across digital channels. The need for versatility and inventiveness is constant; to maintain direct mail open rates and keep offers fresh, while still holding true to brand construct.
Early on, a test was even done licensing characters from
The Jetsons
to create interest and position the new brand an easy progressive choice for smart households of the future.
A wide selection of email creatives done across a testing spectrum to prospects and former customers alike.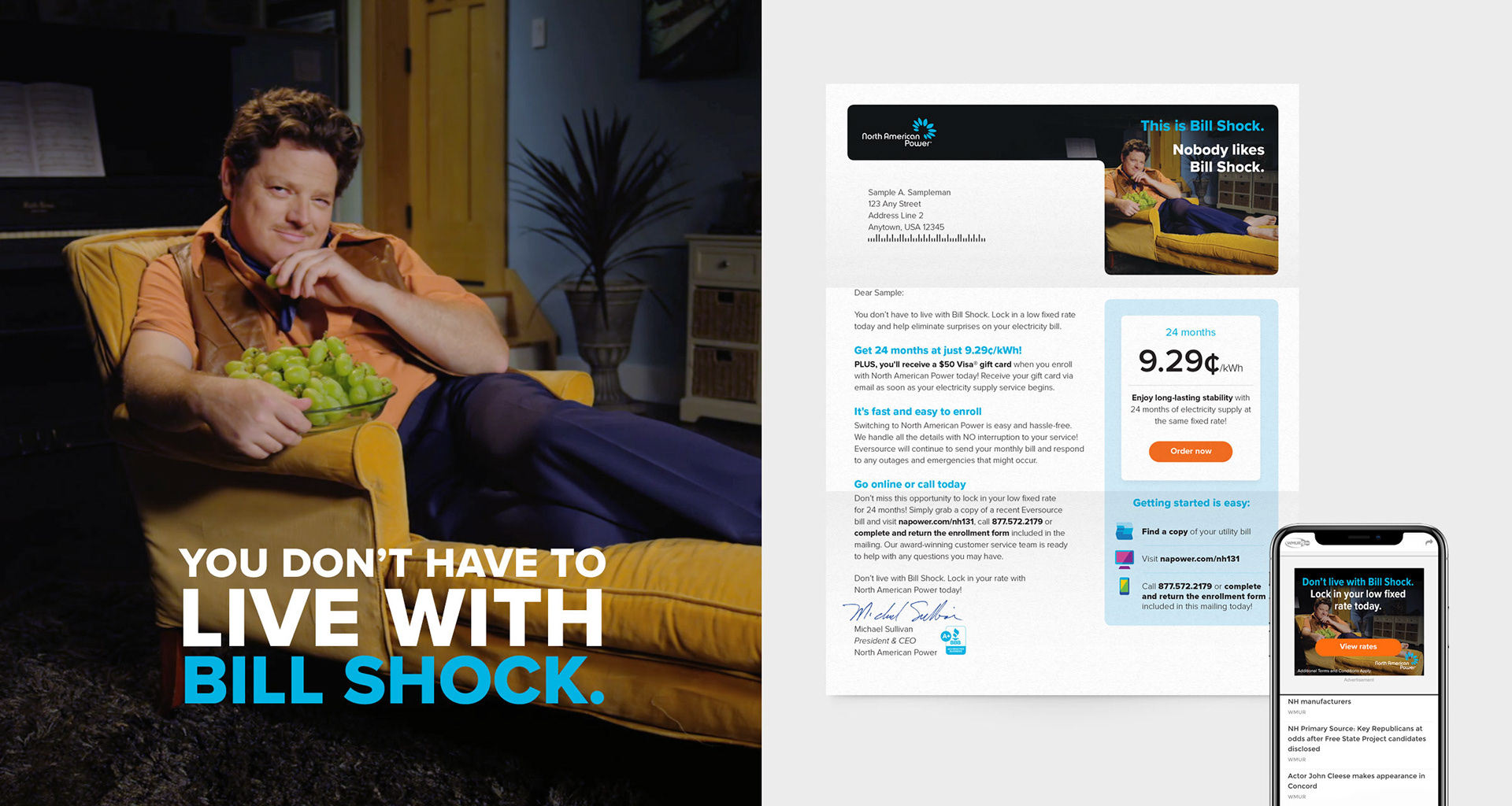 The new brand's clever playfulness came to life on TV in 2017 with the debut of "Bill Shock," a freewheeling and gloriously unaware character who annoys a married couple with his tactless antics.