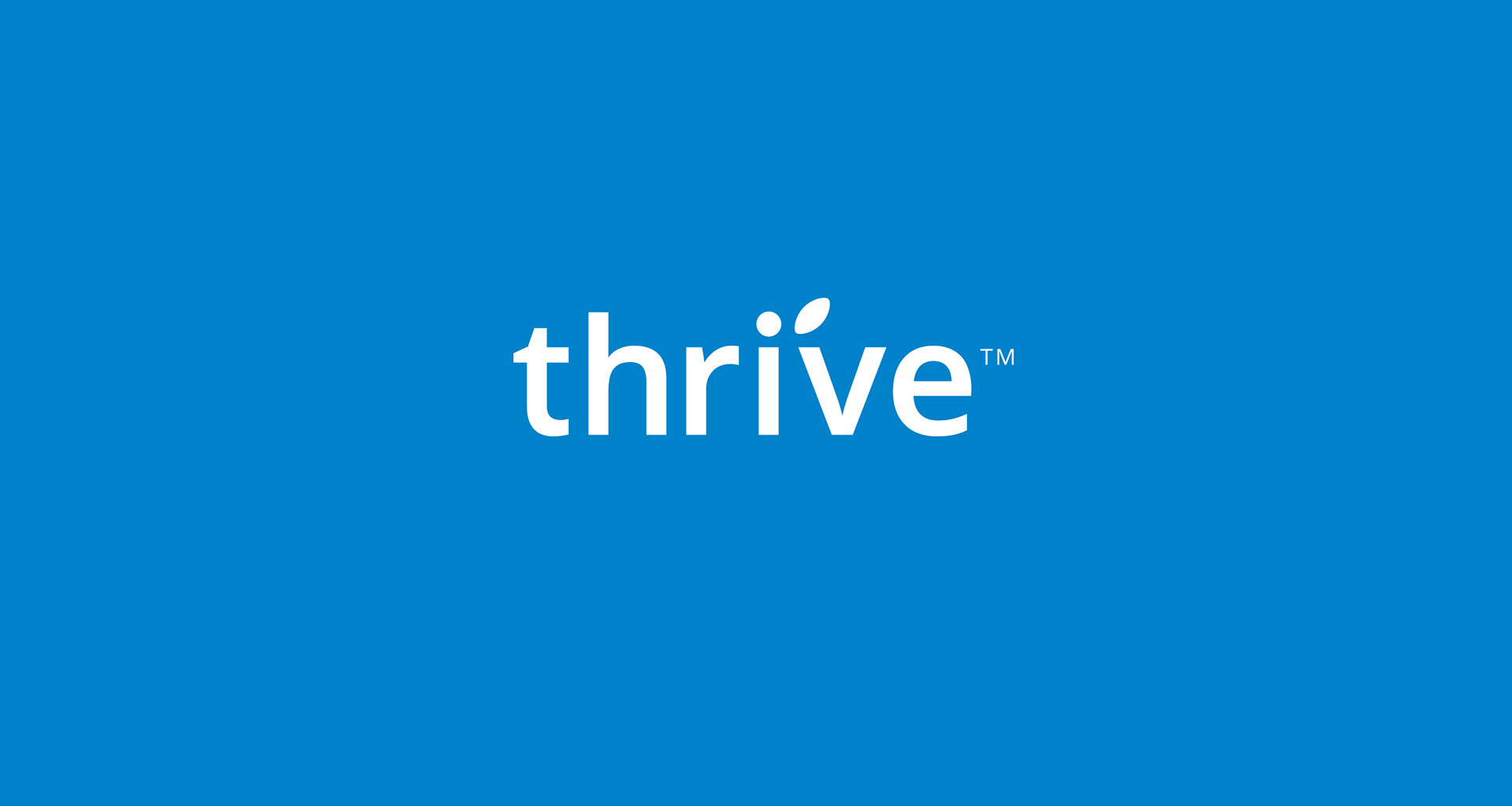 Visual identity and website design for Thrive – North American Power's network marketing brand.
The 'network,' as it was called, was a wide and varied organization of individuals across numerous states who themselves were North American Power energy customers, and who earned residual income by referring others to become customers as well. Unlike other multi-level marketing opportunities though, there were no fees to participate in the program. No tangible products to buy and store, no initiation cost or annual dues to pay. Simply sign up as a customer and get paid when you refer others.

The Thrive brand really came alive with the dissection of the name (th•i've) to visually include statements from network representatives as to 'why' they were participating in the program. The 'why' in this line of work is extremely important in relationship building (or so I learned in the feedback phases of this project).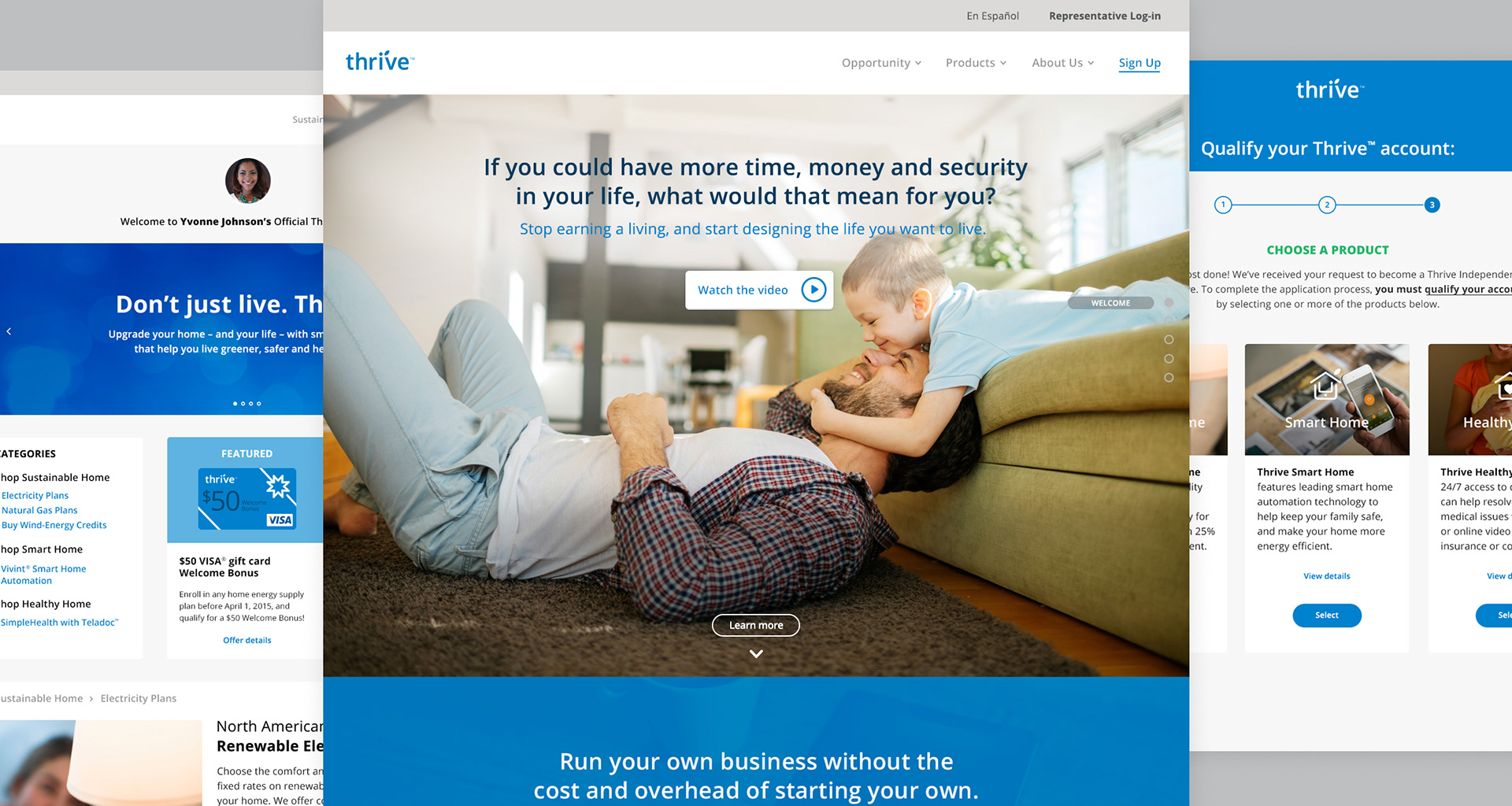 The website needed to captively tell the story, while serving as a ground zero recruitment and enrollment tool. Numerous rounds of focus groups and design review helped us ratify the messaging and ensure clarity and ease of use.

The neutral aesthetic quality of the logo also worked well when paired alongside partner brands, which would be featured as new avenues for income growth as the network opportunity expanded beyond energy into home automation and security products.